---
Joe Gomez insists he has not been disheartened by Virgil van Dijk's arrival in his bid to prove himself as a central defender at Liverpool.
The 20-year-old has instead welcomed the Dutchman as a valuable mentor from who he is keen to learn from throughout his development.
Gomez envisions eventually transitioning into his preferred centre-back role and has already been foregrounded as a long-term partner for the club's £75million January acquisition.
For the time being, he is processing every bit of advice and knowledge possible during his time working with his teammate.
He said: "I didn't see it as blocking my path or anything like that. It's a great opportunity to learn from him," as reported by Sky Sports.
"I am not overly stressing about it or paranoid about other people coming in. It's great to be in environments where I can learn from players like that. I am just trying to soak it all up and be the best sponge I can be."
"I think he has a great presence, everyone sees that. He is very dominant in the way he plays and his body language shows that he has quality on the ball."
SEE MORE:
Liverpool urged to sign Tottenham defender Toby Alderweireld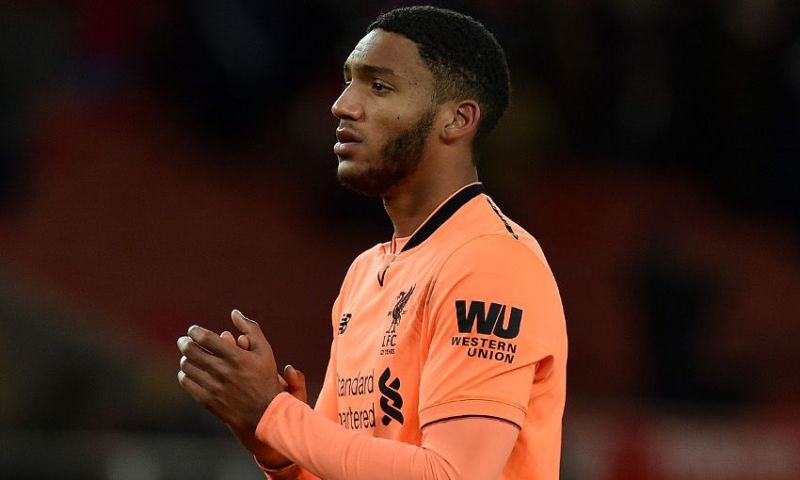 Gomez has enjoyed something of a belated breakout year for Liverpool, featuring prominently for the first team in Nathaniel Clyne's absence having missed much of his first two seasons with the club due to injury.
An added aggression and mental toughness to his game has seen him conduct himself with a maturity and know-how superior to his age.
Poor judgement has been a natural feature at times as a result of his lack of experience as well as the odd minor lapse in concentration, although he has proven his subtle flaws are nothing he can't iron out.
A modern blend of grace and composure on the ball and athleticism and power is in place to see him cement a starting central role, whether it be next season or in years to come.
Gomez recently withdrew from the England squad and returned to Merseyside for further examination on an ankle injury he picked up during Friday night's 1-0 win over the Netherlands.