---
Mohamed Salah has been advised to commit to a team where he stands the best chance of playing a talismanic role.
Hassan Shehata, who won three successive African Cup of Nations titles as Egypt manager between 2005 and 2011, has addressed reported interest in Salah from Real Madrid and Barcelona.
Talk of a departure just a year after arriving at Anfield stems from the forward's prolific form in both the Premier League and Champions League.
Salah has scored 38 goals across all competitions this season, leading the scoring in England's top flight with 29 and surpassing the best tallies of Fernando Torres and Luis Suarez during their spells at the club.
Talking on Egyptian television, Shehata said: "It is honour to us when we talk about Mohamed Salah," as translated by the Liverpool Echo.
"He did great job this year with Liverpool. He can either leave for Barcelona or Real Madrid, or he can stay with Liverpool. It is up to him, but I think he should play for the team who will always let him play."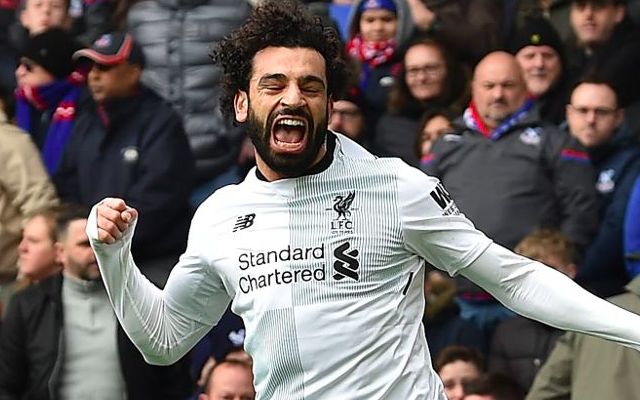 "Salah is the biggest star with Liverpool, but with Real Madrid he will under the shadow of Cristiano Ronaldo – and that's what made Neymar leave Barcelona, because he wanted to be out of Lionel Messi's shadow."
"Salah should think very well before he leaves Liverpool and get advice from trustworthy professional people, then he will take the best decision for himself."
SEE MORE:
(Video) Harry Wilson provides goal and assist as Hull edge closer to safety
Having lost Philippe Coutinho to Barcelona in January, Liverpool will have no intention of parting ways with a man that has spearheaded an inspired response to the Brazilian's departure.
Jurgen Klopp's Merseyside project is on the verge of exploding into a potentially defining stage, with the club deemed a productive summer transfer window away from mounting a serious title challenge.
Salah finds himself central to one of European football's most exciting attacking sides and a club aspiring to reclaim as reputation as one of Europe's elite forces.
At this moment in time, it's hard to comprehend any player wanting out at Anfield.