---
Jurgen Klopp admits James Milner's retirement from international football has had a huge impact on his superb form for Liverpool.
The midfielder has been a standout performer for the Reds in recent months, mounting an inspired response to injuries to key players.
Milner called time on his England duties in August 2016, but has seen his stark rise to prominence over the second half of the current campaign fuel suggestions he could still play for his national team.
Klopp is one to hold that opinion and has heaped praise on his vice-captain for the experience he has injected in a defining stage of the season.
"He could always play for England, that was clear, but he decided not to do it any more," Klopp told the Liverpool Echo.
"We don't know if he would still have played like this had he not stopped with England because he used the international breaks for recovery. His was a completely different situation to the international players."
SEE MORE:
Jurgen Klopp hoping defender will sign contract at Liverpool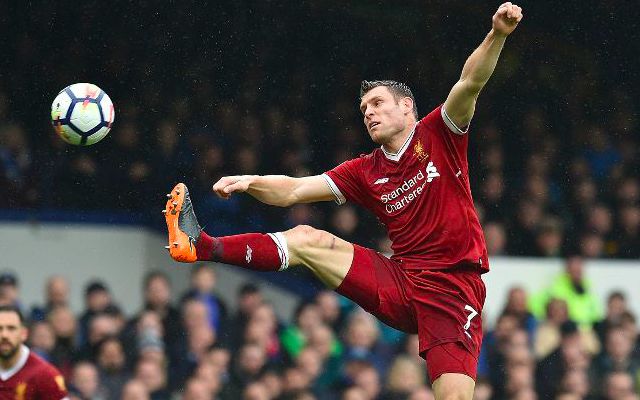 He added: "He had three weeks without football in the whole season – in August, October/November and then the third. That makes a massive difference."
"He is performing at a really high level. He understood the style of play completely in the midfield role."
Milner was magnificent in Tuesday's Champions League semi-final first-leg against Roma, combining with Jordan Henderson in dominating the Italian side's star-studded midfield.
It marked the latest in a string of unrelenting displays in Europe, with the 32-year-old glossing his tone-setting intensity with a competition-record nine assists.
In compensating admirably for the absence of Emre Can and Adam Lallana, he has arguably boasted the best form of any England midfielder plying their trade in the Premier League at the moment.
With Alex Oxlade-Chamberlain out for the season, Klopp will quite possibly deem protecting Milner as equally important to protecting his forwards.