---
Lyon president Jean-Michel Aulas admits discussions will take place with Nabil Fekir to resolve his future amid rumours linking him to Liverpool.
Aulas' evident commitment to fulfilling the deserved wishes of his club's star players looks set to continue with Fekir after his instrumental role in leading Lyon to Champions League qualification.
The captain's 18 goals and eight assists in the Ligue 1 campaign proved key in securing a third-place finish and arguably warrant the ambition to move on to a new challenge.
Speaking after Saturday's 3-2 win over Nice, Aulas said: "For the moment we have not discussed it, we wanted to see which competition we would be playing in next season," per Get French Football News.
"I am someone who respects my players' wishes once they have brought what they have brought, like Tolisso, Lacazette. We will discuss to see what Nabil wants."
SEE MORE:
(Video) Nabil Fekir's euphoria as Lyon secure Champions League spot is telling…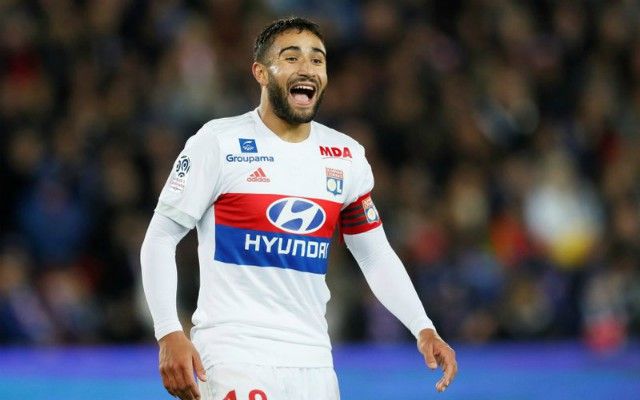 The lure of the Premier League is no new obstacle to French sides seeking to move forward, with Monaco surfacing as a notorious feeder club to England's elite in recent years.
Liverpool's surge under Jurgen Klopp is swiftly building momentum as one of the most attractive prospects for the top talents across Europe, especially with the Reds one week away from a Champions League final showdown with Real Madrid.
It's for both the progression as a club and the enthralling style of play that Klopp has implemented that makes Liverpool such an exciting project to be a part of.
A detailed transfer approach based on a specific criteria of suitable targets also serves as an uplifting and reassuring indication to potential incomings of their alignment to Liverpool's setup.
From what Fekir has showcased, he seems ideally suited to the team's attacking interchanging and the defensive intensity from the front.