Suso flies the flag as one of the Liverpool academy prospects to embark on a surge to stardom upon making the decision to leave the club.
The Spaniard's glowing reputation during his time on Merseyside failed to materialise into an extended run in the Reds' first team, resulting in a season-long loan move to Almeria in 2013 before a permanent transfer to AC Milan in 2015.
He has since started to blossom in Serie A with 13 goals and 16 assist over the past two league seasons as well as earning a maiden call-up to Spain's senior national squad for last September's World Cup qualifiers.
His fine form for Milan has fuelled rumours that Liverpool could look to bring him back to the club – a prospect Suso himself appears keen to make a reality one day.
Discussing his move to England at the age of 16, Suso told the Observer's Fabrizio Romano: "In a sense I became a man before I became a footballer. It was very hard with the lifestyle and language."
"But to this day I remember everything. I did not play that much but I got to know Steven Gerrard and be a team-mate of players such as Luis Súarez, Philippe Coutinho and Jamie Carragher. I'll never forget my experience at Liverpool."
SEE MORE:
Club president paves the way for Liverpool target to leave this summer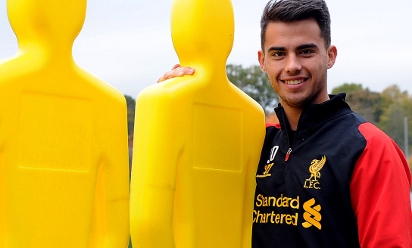 "Premier League football is different, I would call it special: I would like to play for Liverpool again some day. I grew up there and it is a big club."
The 24-year-old, who revealed he has a €40million release clause at Milan, offers not only experience in a testing league but also an upward trajectory yet to reach the peak of what he is capable of.
Whether it be to Liverpool or not, it would come as no surprise to see him make a return to England on the basis of such untapped potential.
From a Liverpool perspective, a blend of vision, flair and scoring prowess equates to the expertise designed to partially fill the void left by Philippe Coutinho.
That's not to suggest a move is likely, but instead a reflection of the type player he has grown to become.