An Egyptian lawyer is seeking action against Sergio Ramos in an extraordinary twist in the aftermath of Saturday's Champions League final.
Bassem Wahba was enraged over the heavy challenge from the Spaniard that forced Mohamed Salah to be substituted after just 30 minutes with a suspected dislocated shoulder.
Salah's visible pain sparked immediate fears over his availability for next month's World Cup finals, which the Liverpool forward booked his nation's place at with an injury-time winning-penalty against Congo in the qualifiers.
Speaking on the Sada El-Balad channel, Wahba said: "Ramos intentionally injured Mo Salah and should be punished about his actions," as translated by the Mirror.
"I've filed a lawsuit and a complaint to FIFA. I'll ask for compensation, which could exceed €1 billion (£873 million), for the physical and psychological harm that Ramos gave Salah and the Egyptian people."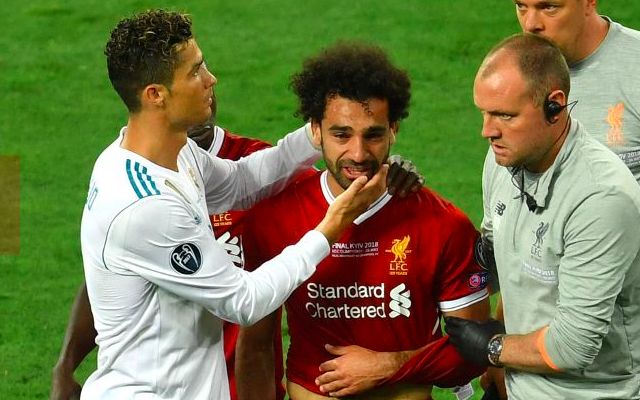 SEE MORE:
Carragher: the Real Madrid strength Liverpool must try to emulate
Despite initial concerns, reports emerging from Egypt since the final have been optimistic over Salah's chances of leading out his country in Russia next month.
The 44-goal man himself took to Twitter on Sunday to express his confidence that he would be fit for his country's first appearance at the tournament since 1990.
Only Ramos himself knows what his true intentions were, leaving such a hefty lawsuit in serious risk of being in vain.
It does serve as yet another reminder, however, of the hero status Egyptians have associated with Salah after his stunning campaign on Merseyside.