---
Andrew Robertson has refused to blame Sergio Ramos for Mohamed Salah's shoulder injury but admits the Real Madrid defender is 'clever'.
The Spaniard landed heavily on Salah's right arm and consequently left the forward unable to continue after 30 minutes in Saturday's Champions League final.
An innocuous challenge at first glance has since come under wider scrutiny, with Ramos being accused of locking the Egyptian's arm as a means of intentionally injuring him.
The withdrawal of Liverpool's 44-goal talisman visibly disrupted the Reds' dominant start and paved the way for the reigning champions to assert their experience on the ball.
Discussing the incident, Robertson told BBC Sport: "I think it is just how he (Salah) has landed but Ramos is quite clever, isn't he?"
"We are clutching at straws if we are saying that. It's unfortunate. It just disrupted our rhythm a wee bit."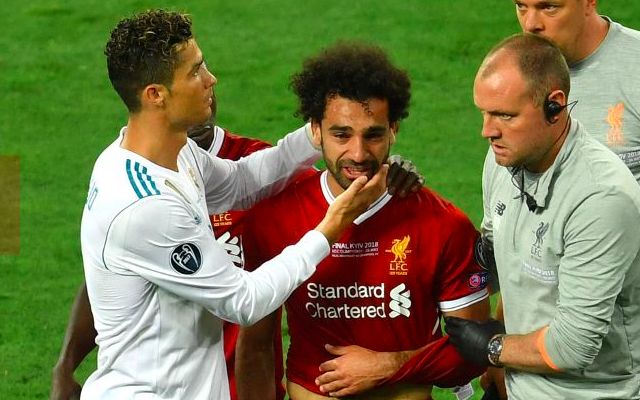 SEE MORE:
Liverpool to start negotiations over £60million transfer this week
The Scot added: "He has done unbelievable this season and for it to end that way for him was devastating. I hope he goes to the World Cup because a nation is a relying on him."
Only Ramos himself knows his true intentions, with his track record undoubtedly contributing towards suspicions.
Madrid's skipper has also been called into question over an alleged elbow on Loris Karius during a second-half collision, although intent on that occasion is similarly impossible to prove.
Salah's injury served as a crushing early setback, mounted with added frustration as Liverpool proceeded to hold their own for large periods of the game against Zinedine Zidane's men.
Ramos can rightly boast a reputation as one of world football's most accomplished defenders, but also as the master of the sport's dark arts.