---
By Warren Pegg (@Russell_Pegg)
As the majority of you will already be aware, xG provides an indication of how probable it is that a shot will result in a goal by comparing it to a vast number of similar past chances. A high xG value indicates that an attempt on goal is likely to be successful, and vice-versa.
Perhaps inevitably, the most difficult league goal that we scored last season – in terms of xG, at least – came from Mo Salah, namely his perfect 40-yard drive over a stranded Ederson against Man City at Anfield. Here are our best five league goals by this metric: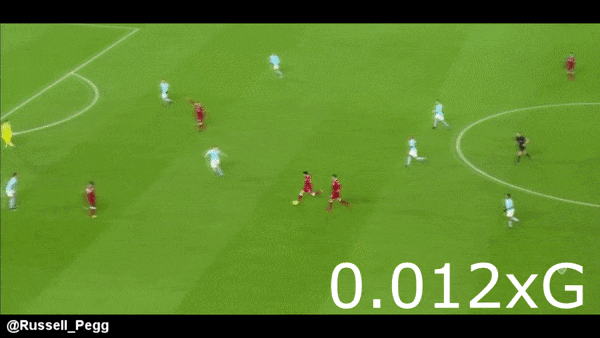 Salah was also presented with the campaign's easiest goal, his close-range tap-in at Watford on the opening day of the season. The second-simplest finish was Ragnar Klavan's joyous last-minute winner at Burnley.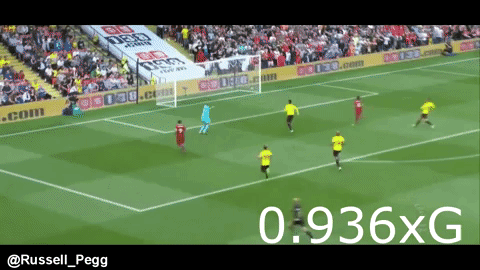 For the sake of completeness, our best goals in recent seasons as measured by xG were from Emre Can versus Burnley (2016-17), Divock Origi against WBA (2015-16) and Philippe Coutinho v Southampton (2014-15):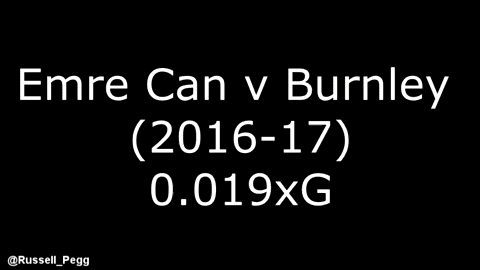 The unwanted honour of our worst league miss statistically went to Dominic Solanke, courtesy of his shot onto the crossbar at home against Burnley, although his miss at Goodison – which didn't even make it into the top ten in xG terms – seemed worse at the time.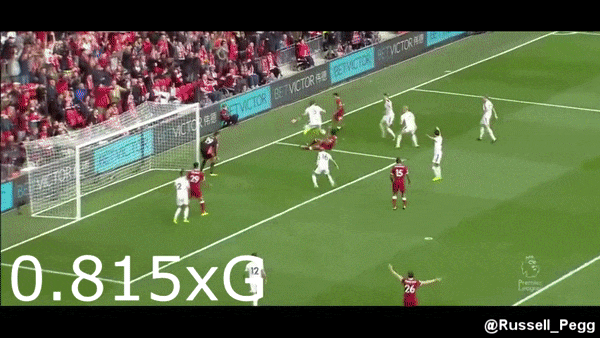 According to the numbers, the most extraordinary opposition miss was Glenn Murray's for Brighton at the Amex in December, after which we immediately went up the other end of the pitch to make it 0-3.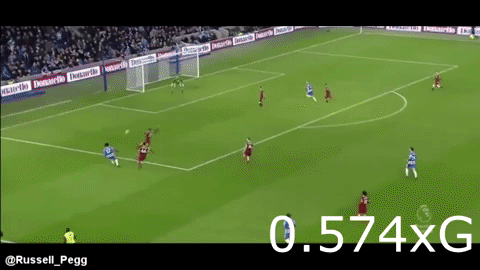 As might be expected, the "toughest" opposition league goals were a mixture of attacking brilliance and calamitous goalkeeping. Although Granit Xhaka's strike had a lower xG value (0.015), it's doubtful that even the most one-eyed of Arsenal fans would deny that Victor Wanyama's goal (0.018xG) was the better finish.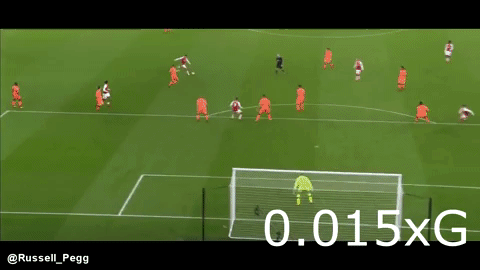 Our best attacking performance as measured using this metric came in the 4-1 home win over West Ham. That display saw us create 3.92xG worth of chances, which you can see here: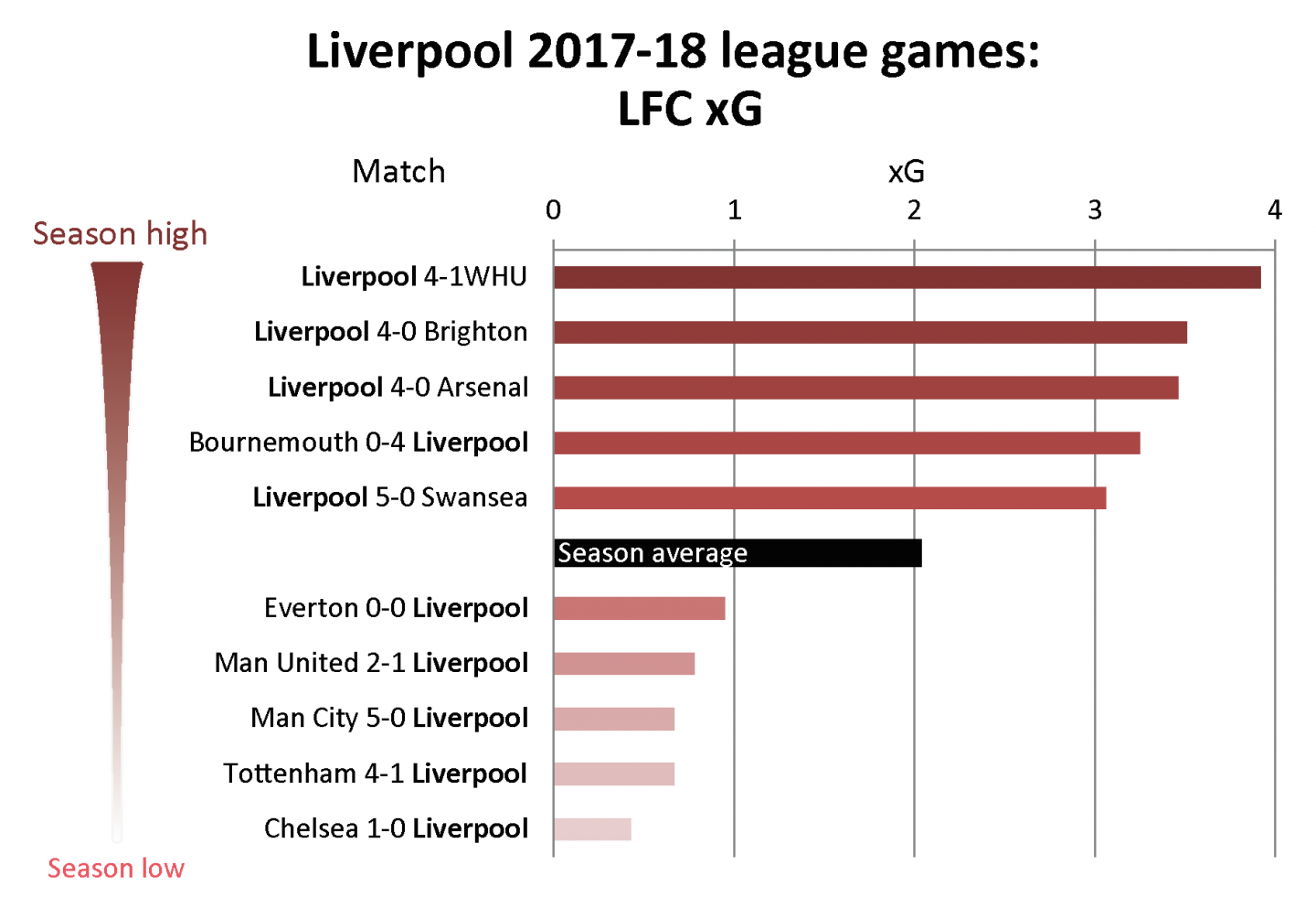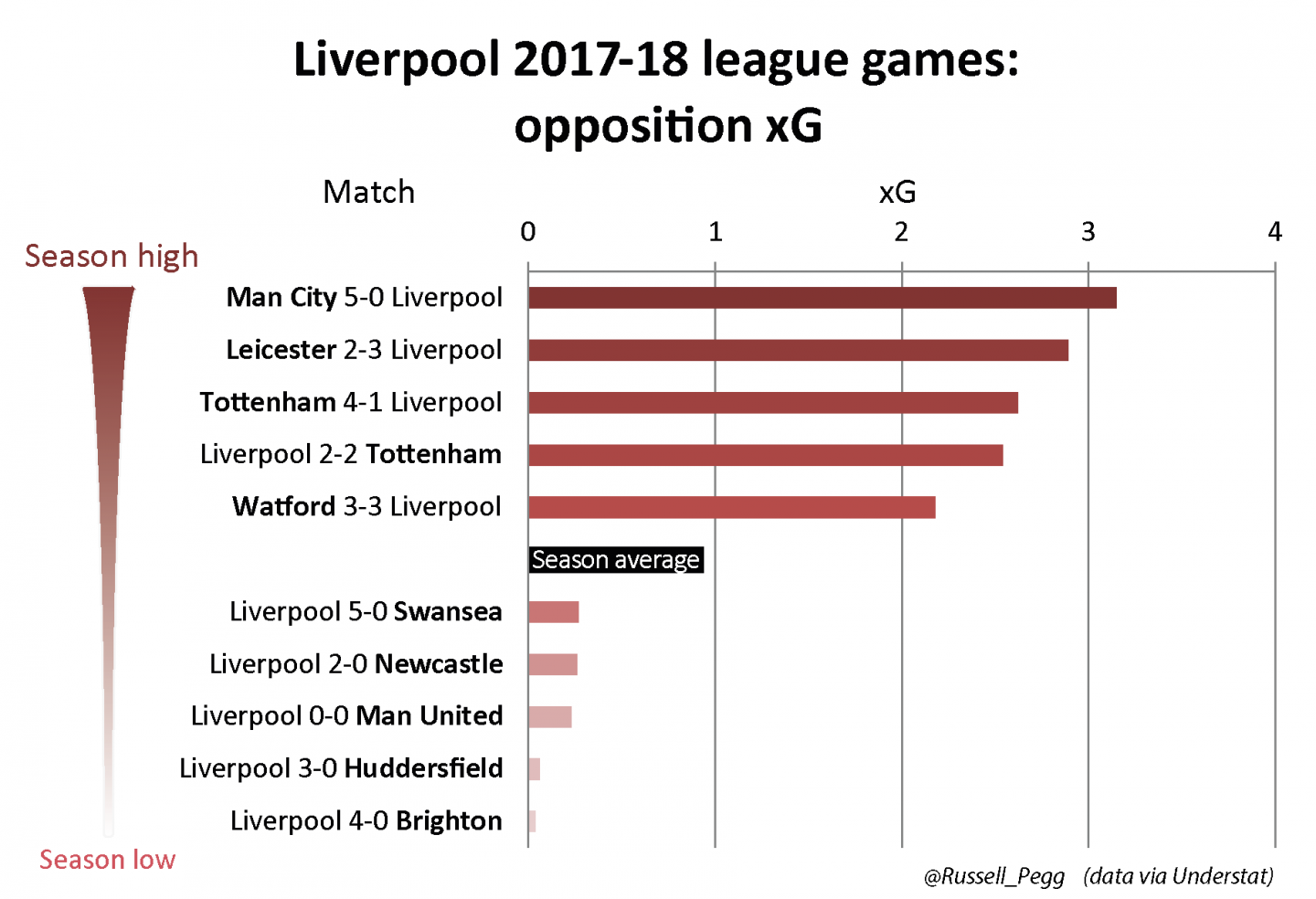 Subtracting our opponents' xG from Liverpool's xG in a match provides a good gauge of how much better – or worse – than the opposition we were that day. By this measure, that Anfield victory against West Ham was also our most superior league display.
It's comforting that the very few occasions upon which our opponents clearly out-performed us can be seen as aberrations. City away was a fairly even game that turned on Mane's knife-edge red card; Spurs away was an act of ritual suicide by our defence; and Spurs at home was a festival of diving. These matches were atypical, rather than a recurring theme.
The other thing that stands out is just how good Leicester were against us at the King Power.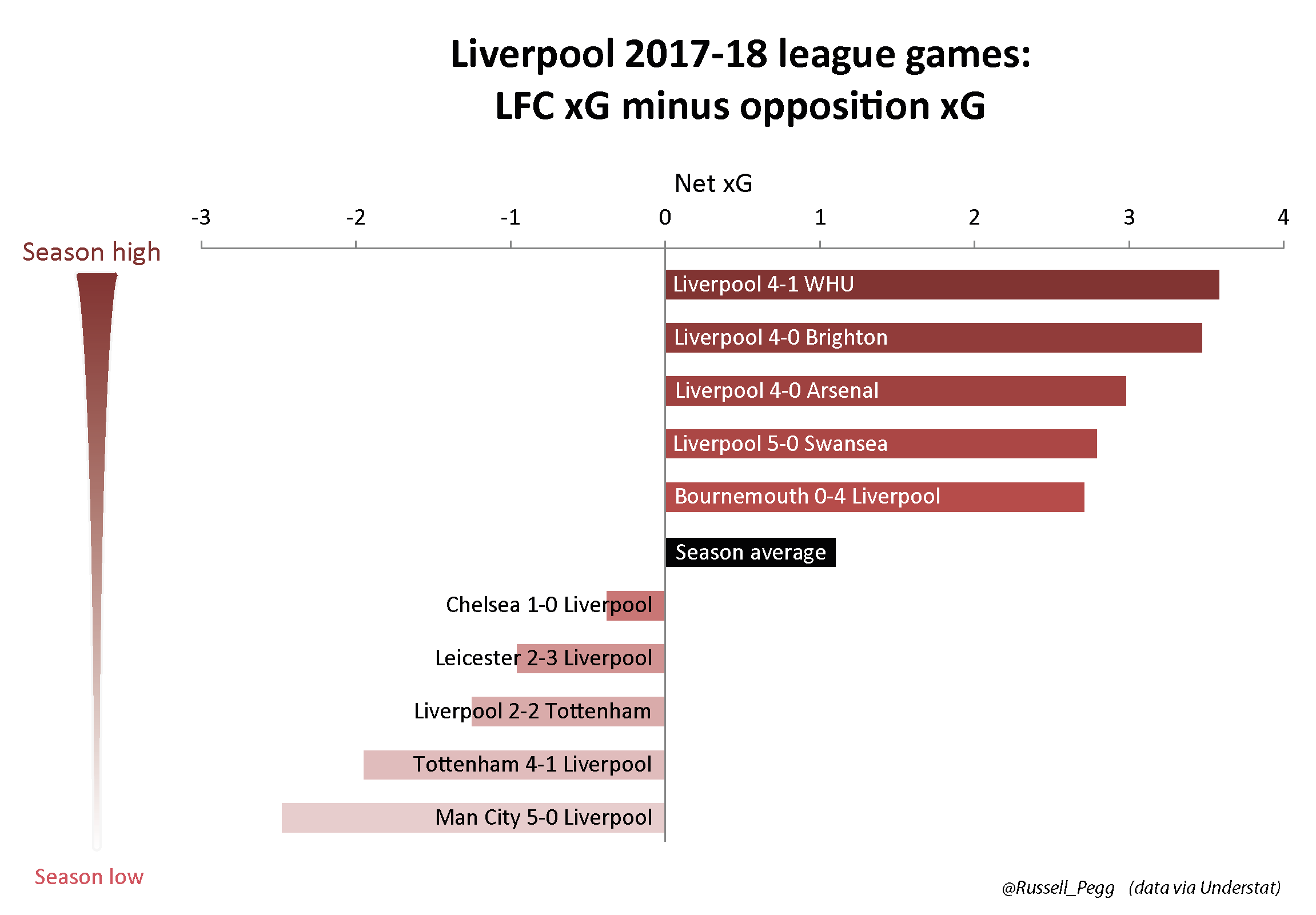 An even more basic indication of our consistent domination of matches is that our opponents only hit more shots or shots on target than us in five games over the whole season. Having said that, it should also be noted that over the five matches in which our shot superiority was at its greatest, we only managed two wins.
For three consecutive seasons now we've conceded the second-fewest shots in the league while taking the second-highest number of shots ourselves. And over this campaign our goalkeepers faced the second-lowest number of shots per game of any team in Europe's top five leagues.