---
Ben Woodburn admits he would be happy to leave Liverpool on loan this summer if his manager deemed it the right thing to do.
Jurgen Klopp is currently monitoring Woodburn in pre-season as he decides whether or not to send the teenager out on a temporary deal in aid of him gaining regular first-team football.
The Welshman was occasionally part of Liverpool's senior squad throughout last season but predominantly plied his trade for the U23s.
Woodburn had been set to join Sunderland on loan in January until Klopp ruled out the deal following the departure of Philippe Coutinho.
Having witnessed the success Harry Wilson had at Hull City over the second half of last season, Klopp may be persuaded into sending Woodburn out for a similar experience.
Discussing his future, Woodburn told ESPN: "He [Klopp] is still thinking [about] what's best for me. I'll agree with whatever he thinks. I'll trust his decision and do what he wants me to do."
"I've grown up a bit in the past few seasons, but I've been doing a lot of stuff in the gym with the lads and it's definitely filled me out and I feel a lot bigger and more of a presence as a player."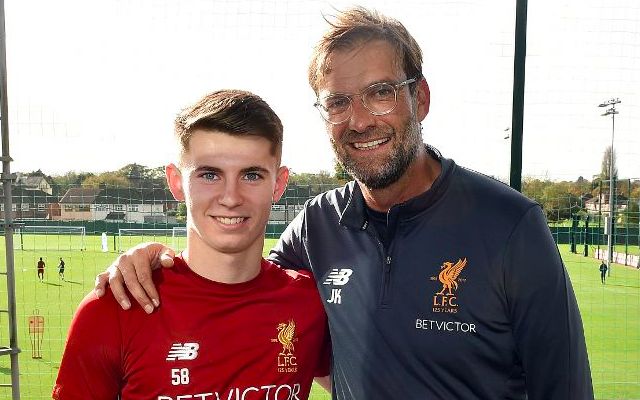 SEE MORE:
Liverpool officials to fly out for talks over £27m signing – report
It's arguably in the physical side of the game more so than the technical side where Woodburn's age and inexperience is telling.
Nonetheless, the 18-year-old is blessed with time on his side within the perfect support system to grow in stature and compliment his veteran maturity and composure on the ball.
Championship side Sheffield United are believed to be keen on signing Woodburn as they prepare for a playoff charge next season.
A regular taste of English senior football's vigour and intensity beckons as the next logical stepping stone in his development.