---
Jurgen Klopp admits Fabinho has endured a difficult pre-season at Liverpool following his arrival from Monaco.
The Brazilian has featured sporadically in the Reds' preparations for the new season and could be in line to start next Sunday's Premier League opener against West Ham.
Fabinho was brought in as something of a replacement for Emre Can as an orthodox holding midfielder capable of anchoring Liverpool's explosive attacking approach.
Glimpses of his grace and composure on the ball and defensive industry have been weaved between signs of an understandably tough introduction to Klopp's system.
Assessing his start, Klopp told the Echo: "Fabinho, much better in offensive pressing, but still struggling a bit as not fresh enough. It's been a hard pre-season for him."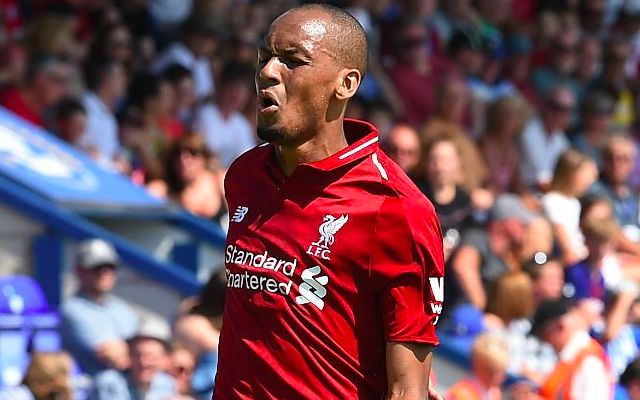 SEE MORE:
Obsessive Mourinho comments on Liverpool's transfer spending
Fabinho could immediately shoulder the responsibility as a key midfield pivot over the opening weeks of the season in light of Jordan Henderson's late arrival Melwood.
The Liverpool captain only returned to training on Sunday following England's progression to the semi-finals at the World Cup in Russia.
Henderson could now be granted a new attacking freedom as a result of Fabinho's defensive presence in the no.6 role he occupied throughout last season.
In acknowledgement of Fabinho's tentative start on the pitch, Klopp may opt for the experience of James Milner at Anfield next weekend on the back of the 32-year-old's stunning finish to last season.
Naby Keita, meanwhile, has taken no time in cementing a starting spot with an immediate assertion of athletic supremacy and attacking burst.
The Guinean has gone someway towards diminishing concerns over the club's struggles to sign a replacement for Philippe Coutinho.
A tranquility and physical dominance to Fabinho's game both with and without the ball suggests he will become a crucial foundation in Klopp's setup.