Roy Hodgson believes Crystal Palace deserved a late penalty in their defeat to Liverpool after a challenge by Virgil van Dijk.
The former England manager is likely to have changed his opinion since after the game, with replays showing no contact between Van Dijk and Max Meyer in the incident he was referring to.
Meyer had made a run to the front post to meet Wilfried Zaha's driven cross and was tracked closely by Van Dijk, but subsequently missed both the ball and the sliding defender.
Hodgson also disagreed with the decision to award Mohamed Salah a penalty after he was clumsily brought down by Mamadou Sakho.
He, too, is undoubtedly one of few to hold such a view given the sheer rashness of Sakho's stretching challenge for the ball.
He said: "It's not a penalty. I've been in football a long time. If that's a penalty, then the game has changed beyond all recognition."
"There's no way he's (Sakho) looking to foul the player. He's trying to defend. There's no way he's looking to get contact on the player himself."
"I do think it was a penalty when Max Meyer is wiped out in the area when [Virgil] Van Dijk dives in."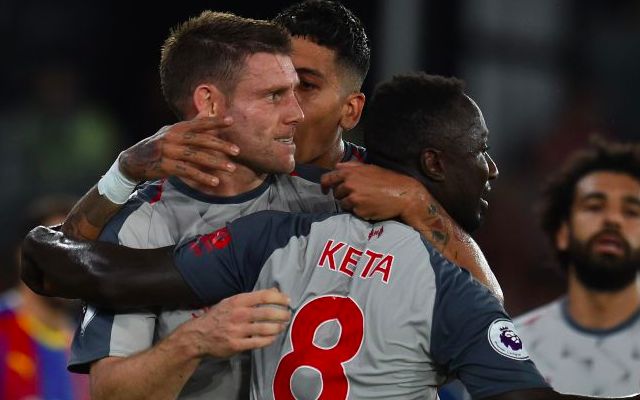 SEE MORE:
Virgil van Dijk racks up world class stats in Crystal Palace win
Van Dijk proved a familiar source of frustration for Hodgson and his side on the night as he shutout the hosts in dominant fashion.
The Dutchman was formidable up against Christian Benteke and untroubled by the pace and trickery Zaha threatened with.
To overcome such a well-organised and talented team like Palace with supreme composure was another early sign that Liverpool are on course to challenge for Premier League glory this season.