Martin Keown loves the occasional simile or metaphor, doesn't he?
Known to produce the odd 'Rolls Royce' comparison, the Arsenal legend has now deemed Joe Gomez and Virgil van Dijk 'like panthers' in their authoritative display against Crystal Palace.
Rarely did a dangerous Palace side threaten to breach Liverpool's centre-back pairing, whether it be with the aerial threat of Christian Benteke or the slippery footwork of Wilfried Zaha.
An assured and stern resistance served as further justification of expectations that Gomez and Van Dijk can become the Reds' first choice partnership for years to come.
Whilst an imperious Van Dijk strolled to a Man of the Match display, Gomez flaunted his ball-playing expertise and defensive athleticism in the latest test of his transition into a full-time central role.
Keown now believes the duo has the potential to become one of the most accomplished defensive pairings in Premier League history.
"Virgil van Dijk and Joe Gomez were like panthers in the way they prowled around the pitch at Selhurst Park," he wrote for the Daily Mail. 
"The new partnership at the heart of Liverpool's defence has the perfect blend of youth and experience, pace and poise, tenacity and understanding."
"They have the potential to become one of the greatest pairings the Premier League has ever seen."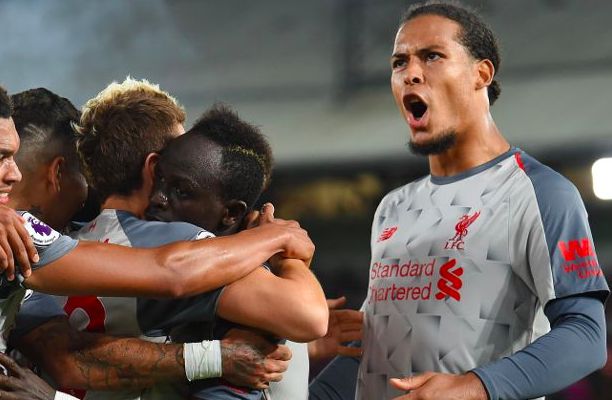 SEE MORE:
Vital PAOK goal teases Champions League boost for Liverpool
Van Dijk is on his way towards extinguishing the dying embers of doubts over the world record fee for a defender that Liverpool forked out for his services.
The Dutchman has made a monumental difference to the Reds' title ambitions, helping rectify a glaring weakness defending crosses into the box whilst injecting an assertiveness not seen from a Liverpool centre-back in some time.
Gomez has meanwhile responded admirably to an injury setback at the back end of last season to give Dejan Lovren an increasingly difficult route back into the first team.
Besides earning an extended run in the Liverpool lineup, the 21-year-old is now also expected to be rewarded with a deserved call-up to Gareth Southgate's England squad.