Alex Oxlade-Chamberlain admits he is feeling positive as he continues to recover from his long-term knee injury.
The Liverpool star has been making gradual progress behind the scenes as part of his rehabilitation from ligament damage he suffered in last season's Champions League semi-final first leg against Roma.
Though the Englishman is set to be sidelined for much of the 2018/2019 campaign, he is evidently refusing to let the setback hamper his confidence.
Incredibly cruel timing saw Oxlade-Chamberlain halted amid a superb period for Liverpool and arguably the best form of his professional career.
Discussing his comeback on Thursday's LFC Later, he said: "It's going well – very boring, very slow, very long, all the good stuff! But I'm making progress, which is obviously what we need."
"It's just a long process and I just keep plugging away, but I'm in good spirits and I'm really positive about it. You just get into a routine [with] tunnel vision and keep going, setting yourself little goals and little things to achieve."
"I passed the ball the other day, not very well, but I started passing the ball and that was massive for me to be able to kick and know that my knee can kick a ball."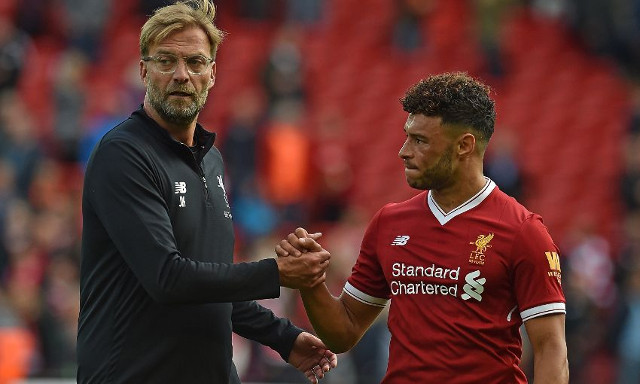 SEE MORE:
Southampton hit with injury blow ahead of Liverpool clash
Both his lasting impression on Merseyside and Liverpool's summer spending on Naby Keita and Fabinho have teased a rousing midfield explosiveness upon his return.
The 25-year-old fulfilled expectations as a perfect fit in Jurgen Klopp's system at Anfield, thriving in the favoured central midfield role he had struggled to hold down at Arsenal.
Besides buying in to the Reds' high intensity pressing, he emerged as a valuable outlet in breaking the lines as a key ignition to his side's counterattacks.
Not only did he enhance Liverpool's attacking threat, but he finally began to supply the goals and assists his talent dictates he is capable.
Klopp boasts a stronger bench than any manager has had at the club in some time, and yet he still has Oxlade-Chamberlain to come.