It's not often Kylian Mbappe is outpaced when he steps on a football field, if ever…
That being said, it's quite rare that Mo Salah is either – but both electric forwards were left in the dust by our world-class centre-back Virgil van Dijk!
SEE MORE:
Virgil van Dijk gives fascinating insight into Liverpool's ambitions
The Dutchman reached a top speed of 32.4km/h during Liverpool's 3-2 Champions League win on Tuesday, o.4 km/faster than PSG's superstar French forward.
Check out the top speeds from both sides here: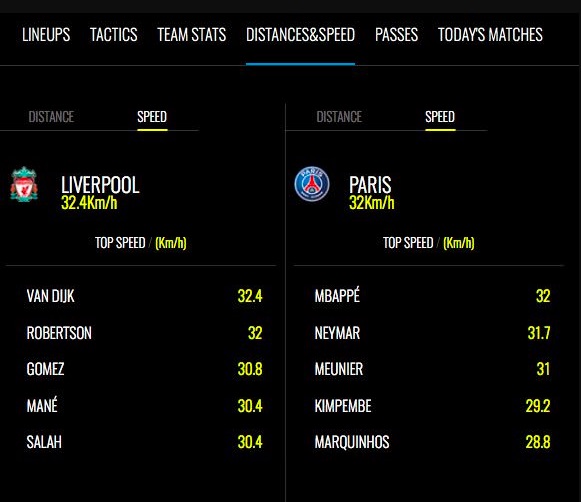 Not only is van Dijk a physical monster, with power, height and strength – but he's got technical ability, unbelievable composure and pace to make up for any of his or his team-mate's mistakes.
Joe Gomez is rapid, and both fullbacks Trent Alexander-Arnold and Andy Robertson are too – and it's quite possible Liverpool have one of the fastest backlines in Europe.
That combined with probably the fastest attack on the planet; it's not hard to see why Liverpool are six wins from six matches this term!
We face Southampton at Anfield tomorrow though and a very different task to PSG, as Mark Hughes will sit deep, get his forwards to track back and probably play a slightly more aerial game.
Luckily for us though, Danny Ings is ineligible due to the loan deal.