Chelsea manager Maurizio Sarri admits his side are a year behind Liverpool in their pursuit of Premier League glory.
The Reds' early season rivals saw their winning start come to an end on Sunday when they were held to a goalless draw by West Ham at the London Stadium.
A mere point for Sarri's men gave Liverpool their first sight of daylight at the top of the table after they maintained their 100% record with a 3-0 win over Southampton on Saturday.
Both sides will meet for the first time this season in Wednesday's League Cup tie at Anfield, before facing each other again in a mouth-watering league contest at Stamford Bridge three days later.
On the back of his side's draw, Sarri very much adopted the role of underdog ahead of his matchup with Jurgen Klopp.
Speaking in his post-match press conference, Sarri said: "They are a step forward of us at this moment," per the Daily Mail.
"We have to play against a very, very good team who have worked with the same coach for three years. We have started to work together 40 days ago, less 10 days for the international break, so for us it is a bit early."
"We have to work and then, maybe, in one year we will be at the same level as Liverpool."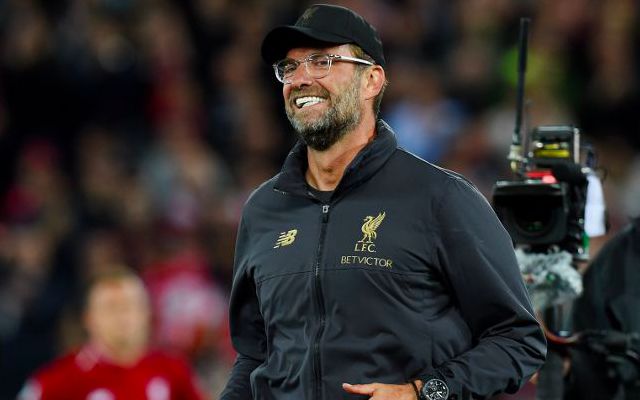 SEE MORE:
(Video) Harry Wilson finishes sweeping counter-attack for first Derby goal
It promises to be Saturday's match more so than the mid-week game that provides a more telling insight into the extent of both sides' title prospects.
Chelsea's draw with West Ham served as another reminder of Liverpool's own chances of success if they can thwart the unrivalled influence of Eden Hazard in Sarri's setup.
A familiar tale saw everything flow through the Belgian, whether it be his swift turn of pace to break the lines and initiate attacks or his intricate link up play with Olivier Giroud.
At first glance, Liverpool enter the game with a much clearer game plan and a greater familiarity between players throughout the team.
Sarri's Blues await as the first major hurdle in Klopp's title charge.