---
Ilkay Gundogan admits Manchester City's upcoming clash with Liverpool will be a serious challenge in their efforts to retain the Premier League title.
Whilst Liverpool went two points clear at the top with Saturday's win over Southampton, Pep Guardiola's men leapfrogged Chelsea into second place after putting five unanswered goals past Cardiff City.
Expectations over the summer that the two sides would lead the title charge are already showing signs of life.
A fascinating insight into both teams' title prospects awaits two weeks from now, with Liverpool set to host Pep Guardiola's men at Anfield in their first meeting of the season.
The Reds face a busy schedule between now and then as they prepare to face Chelsea twice in a week before travelling away to Napoli for their second Champions League group stage clash.
Discussing City's upcoming games, Gundogan said: "At the moment it looks like those games against the top clubs will be important," per ESPN.
"We play Liverpool in a couple of weeks so it will be a real test for us at Anfield as they are also getting their points. Liverpool is a very strong team and Chelsea are very strong. United just dropped points against Wolves, like we did, so I think Wolves will cause a lot of problems."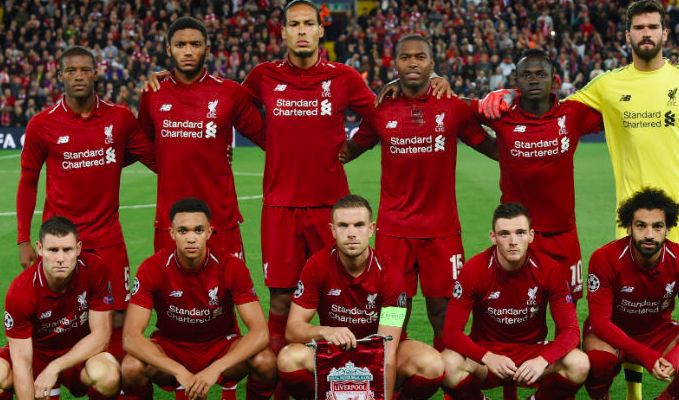 SEE MORE:
'Serious filth' – Liverpool loanee starting to win Rangers fans over
He added: "But it's up to us in the end. We are trying to play like we did [on Saturday] because when we are ready like this our chances of winning games and titles are the highest. So that's what we try to achieve every game."
Memories of Liverpool's thrilling 4-3 home win back in January will remain fresh in the minds of the City players involved on the day.
It was a performance that led Guardiola to fear the Reds' front three, and rightly so as they proceeded to torment his side again in the Champions League quarter-finals just months later.
A matchup between the teams may not just be an unrivalled advert for English football this season, but also an early blow for one in the battle for Premier League glory.
With Chelsea and City to come in the next few weeks, Liverpool are about to get a good idea of where they stand in this fight.