---
Garth Crooks admits Georginio Wijnaldum's performance against Chelsea on Saturday was the best he has seen him play in years.
The Dutchman was undoubtedly Liverpool's most effective midfielder on the day as he expertly retained possession to gain his side a grip on the game where possible.
His all-action display entailed both a valuable role in halting the hosts' own midfield runners, as well as spanning the width of the pitch to work with either full-back in view of stretching Maurizio Sarri's well-drilled setup.
A refusal to shy from getting himself on the ball was capped by a familiar proclivity for making the right pass and choosing the ideal time to initiate attacks.
Discussing Wijnaldum in his BBC Team of the Week, Crooks said: "This player has suffered from being in a team that has so many outstanding players – he's hardly been noticed."
"However, against Chelsea, Wijnaldum had one of the best 90 minutes of football I have seen him have in years."
"Liverpool's front three were firing blanks, and James Milner and Jordan Henderson spent much of their time chasing Eden Hazard around Stamford Bridge, but Wijnaldum held it all together for the Reds in midfield."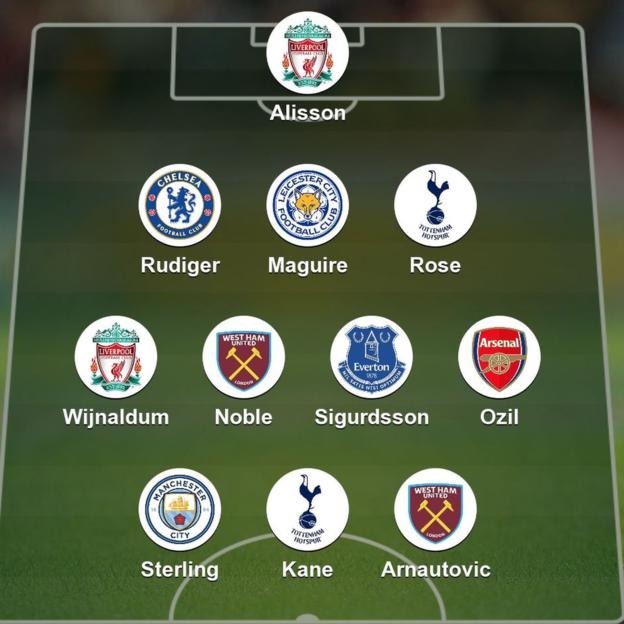 SEE MORE:
Napoli boss Carlo Ancelotti angry with his team ahead of Liverpool clash
Besides Wijnaldum, goalkeeper Alisson also warranted a place on Crooks' Team of the Week on the back of several potentially game-defining saves at Stamford Bridge.
The Brazilian might have done better to get down to Eden Hazard's first-half opener, but was at hand shortly after to deny Willian making it two in a dangerous one-on-one situation.
He was called into action again after the break, making himself big in the face of a clean-through Hazard before saving superbly with his feet. In the kind of game where Liverpool needed him most, he was more than up to the task.
As for Wijnaldum, his display only continued his superb start to the new campaign after it had previously appeared his role in Jurgen Klopp's lineup might have been under serious threat.