---
Arsenal reportedly withdrew their contract offer for Aaron Ramsey in order to balance out their hefty wage bill.
The Welshman will be available to leave on a free transfer when his current deal expires next June unless the club opts to try and sell him on for a fee in the January window.
News of a future away from the Emirates has inevitably attracted interest from a number of clubs across Europe, including Liverpool.
It was suggested in reports over the weekend that the Reds are in pole position to secure the midfielder's signature thanks to his desire to play under Jurgen Klopp.
An offer of a £200,000-a-week extension had been on the table for Ramsey at Arsenal, but was retracted by the club due to the need to cut their wage bill after two seasons without Champions League football, according to the Mail on Sunday's Rob Draper.
Speaking on The Sunday Supplement, he said: "My reading of it is, if you stay out of the Champions League for two years, you have to make some hard choices."
"Arsenal's wage bill is pushed to its absolute max because they've signed up Mesut Ozil, they've signed Pierre-Emerick Aubameyang and Henrikh Mkhitaryan, Alexandre Lacazette was a record signing and that was all before the Unai Emery era so he has no wiggle room."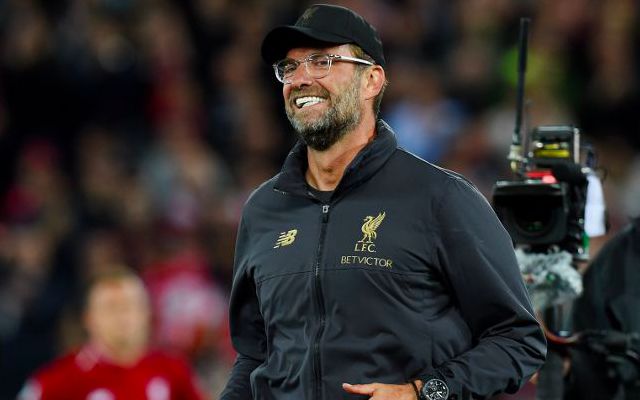 SEE MORE:
Liverpool loanee makes first start since February in 4-1 victory
Draper added: "If you are going to pay someone around £200,000 a week, you've got to be sure he's your number two or three player. My guess is Emery probably doesn't think that."
It remains to be seen whether Liverpool would be prepared to meet the wage demands of a player who would be unlikely to earn an immediate starting spot at Anfield.
That said, Klopp's men have started the campaign in good shape to seal a Champions League spot for the third successive season and consequently avoid the kind of financial issues Arsenal are having to contend with.
The prospect of a player of Ramsey's talent and experience landing on the market for a free could prove difficult to overlook, especially when considering the impact James Milner has had since arriving for nothing back in 2015.
Ramsey is the Gunners' current longest-serving player, registering 59 goals and 59 assists in his 339 appearances for the club across the last 10 years.