---
Congratulations Trent Alexander-Arnold, whose meteoric rise continues…
SEE MORE:
Bullish Van Dijk warns LFC's subs: 'You better leave' if you don't like the bench
Liverpool's Scouse teenager has been named as one of the 40 nominees for the prestigious Golden Boy award, given to the best player under the age of 21 in world football every year.
Past winners include Lionel Messi, Sergio Aguero, Mario Gotze, Wayne Rooney and… Mario Balotelli!
Below is the full list: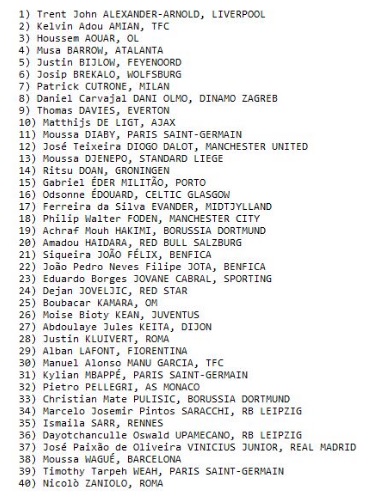 Sadly for Trent, and 38 of the other names listed, the award is Kylian Mbappe's!
And quite rightly – the Frenchman scored in a World Cup Final a few months back and is already one of the best players on the planet.
Mbappe won last year, too, which will make him the first player to ever scoop the gong consecutively.
In fairness, though, when you look through the list, Trent is probably the third best name, behind Mbappe and Christian Pulisic. Not bad.