---
The Reds have always been known for playing attractive football. And that's thanks to the staff's ability to scout and sign players who know how to play midfield, create changes and score goals. That's why Liverpool is one of England's most popular teams, with players who enjoy the game and play to the best of their ability. To prove how good this team plays, shows the stat that they are the 8th highest earning club in the world for last season.
Let's talk about some of the most popular goal scorers in Liverpool's history. These players have made their mark through the years by scoring goals and being leaders in the team's attack.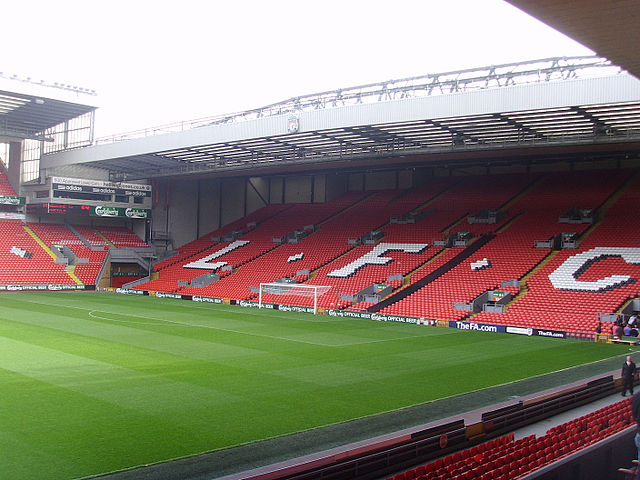 Mohamed Salah
Salah joined the Red's squad in 2017, when he moved from Roma for a fee of 36.9 million pounds. This wasn't such a big signing in terms of cash spent, as the transfer market prices started exploding around that time. But Mo brought something really special to Liverpool's attack by scoring 32 goals in 36 matches in the Premier League his first season.
The impressive performance all season long and the consistent goal scoring streak got Salah his two most important awards for 2017/2018: Player of the Season and the Golden Boot. This wasn't anticipated by a lot of bookmakers and bettors. And do you know how big sports betting is in the UK? To give you some idea, it comes pretty close UK gambling market, which is one of the largest ones in the world with so many online casinos for UK players. So, you can imagine the noise that Salah's performance caused for all types of bets around teams and individual players.
Robbie Fowler
Commonly referred as Anfield's God, Robbie Fowler played 266 games in Liverpool's shirt and scored 128 goals in the Premier League. He was a natural finisher who was able to create a chance out of nothing and score. Fowler had 3 seasons in particular in which he was on fire: 1994-95, 1995-96, and 1996-97. He scored more than 30 goals in each of these seasons.
Steven Gerrard
With unattainable 710 appearances, Steven Gerrard managed to score 186 goals in Liverpool's shirt. He was a respected player, and a captain to Liverpool's squad for so many years. A true team leader! He was capable of playing in many positions aside from his standard-central midfield. In the Premier League, Gerrard had 504 appearances with 120 goals and 92 assists – making him one of the most important players to ever set foot on Anfield in the club's history.
Luis Suarez
Suarez had a great time at Liverpool during his rather short stay. Netting 69 goals in Premier League in 110 games is quite impressive for a striker. In season 2013/14, he was on fire scoring 31 goals in 37 matches. But still, the most noticeable thing about him as a Liverpool player, was that Suarez was simply everywhere on the pitch, giving 110% each game he played. He surely deserves a spot among Liverpool's most talented goal scorers.
Michael Owen
Signed by Liverpool at the age of 12, Michael Owen is definitely one of the club's most impressive forwards. He was scouted by the youth development officer, Steve Heighway who saw his talent at a very young age. When Owen turned 17, he signed a professional contract with Liverpool, and has played 216 games and scored 118 goals ever since. His brilliant pitch awareness, quick pace and finishing allowed him to move fast and easily score goals. The Englishman remains the only player from Liverpool that has won the Ballon d'Or since Kevin Keegan.
Dirk Kuyt
Kuyt's statement when he signed for the Reds was: "I only wanted to leave Feyenoord for a really big club, and that is what Liverpool are. They are a fantastic big club and it will be a real pleasure to play here." And it surely was a pleasure! With 285 games and 71 scored goals, he's known as a legendary striker between the Kopites. Many argue that Dirk Kuyt left Anfield way too soon.
Image 1: https://pl.wikipedia.org/wiki/Plik:The_Kop,_Anfield.jpg
Image 2: https://www.flickr.com/photos/bensutherland/246414130