---
Jurgen Klopp has likened Fabinho's gradual introduction at Liverpool to his sporadic use of İlkay Gündoğan during his first season at Borussia Dortmund.
Fabinho is yet to make a Premier League appearance for the Reds since his summer arrival from Monaco as he continues to adapt to a change in system.
The Brazilian's only action so far has come courtesy of two Champions League cameos and a start in the League Cup defeat to Chelsea.
Klopp has been integrating the midfielder with added caution in order to grant him the time to adjust to a new style and intensity.
Speaking ahead of Saturday's clash with Huddersfield, Klopp told Liverpoolfc.com: "He is very close, he is never far away."
"We spoke about it that he needs to get used to different things – that's how it is for all the players. I had this situation so often, I can't believe how often."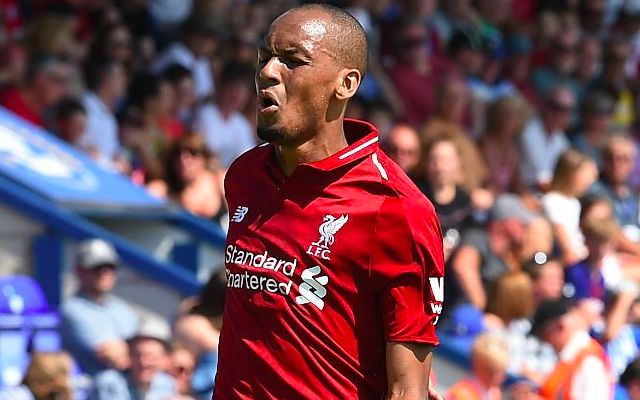 SEE MORE:
Jurgen Klopp confirms Liverpool will be without midfielder vs. Huddersfield
He added: "I don't like to tell too many old stories but Ilkay Gundogan didn't play [for] half a year [under Klopp at Borussia Dortmund]; the only difference was he was a young player from Nurnberg and nobody asked for him. He asked! He wasn't in the squad and there were a lot of difficult moments."
"You need to be ready, that's how it is. At one point I have to make a decision if somebody is ready or not."
Klopp's track history bodes extremely well in regards to his man management eventually extracting the best from his players.
Andrew Robertson's delayed introduced has already paid dividends, with the Scotland captain having now cemented a starting spot after enduring a frustrating spell as understudy to Alberto Moreno over the opening months of last season.
Alex Oxlade-Chamberlain was similarly eased into his role at Anfield, before exploding into arguably the best form of his career as a perfect fit to Klopp's setup and approach.
Even the manager's decision to hold back until this campaign to shift Joe Gomez into his preferred centre-back role has proven a masterstroke. The England international looks all the more composed and assured thanks to the experience he gained whilst sharing the workload with Trent Alexander-Arnold at right-back last season.
Fabinho's presence at the club is a new challenge for Klopp himself, having rarely utilised an orthodox defensive midfielder during his time on Merseyside.
The 24-year-old's time will come, and you have to believe the wait will have been worth it.