---
Garth Crooks has paid tribute to Joe Gomez's instrumental role in Liverpool breaking the deadlock against Huddersfield on Saturday.
The Englishman fired a pass into the feet of Xherdan Shaqiri to breach the hosts' midfield and grant his teammate a welcomed opportunity to turn and look for runners ahead of him.
Shaqiri subsequently fed the movement of Mohamed Salah, who produced a clinical first-time finish into the far corner of Jonas Lössl's net.
It proved the latest exhibition of Gomez's value as a distributor at the back and a rare occasion in which Liverpool's attacking ambitions were fulfilled with a chilling composure.
Such was Gomez's impressive display that he earned a spot in Crooks' BBC Sport Team of the Week.
Discussing the Liverpool defender, Crooks said: "Everybody was talking about the ball from Xherdan Shaqiri to Mohamed Salah which provided Liverpool with their winning goal at Huddersfield, but not me."
"It was the ball from Gomez to Shaqiri that unlocked Huddersfield's gates and let the Reds in the back door."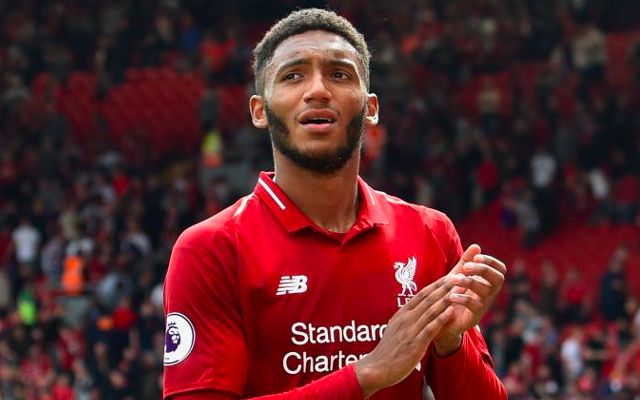 SEE MORE:
(Video) Van Dijk recreates famous Ronaldinho clip with exquisite touch
"It was yet another outstanding performance from Gomez. I also notice that my colleagues on Match of the Day are beginning to notice this lad's performances. And not before time – I've been singing his praises every week since the start of the season."
Gomez has hardly put a foot wrong so far this season, further enhancing his reputation with the ease at which he shifted out to right-back at the John Smith's Stadium.
Whilst the experience he gained as a full-back last season has evidently prepared him well for a transition into his preferred central role, a dominant spell beside Virgil van Dijk has since polished him into an even more accomplished and reliable alternative to Trent Alexander-Arnold.
For a player that has always been an advocate of passing out from the back, he is now displaying an admirable maturity to distinguish between the right time to play and the right time to put safety first.
Besides continuing to showcase his talent on the ball, he is also now carrying out his defensive duties with a greater self-assurance.
The Englishman has arguably been one of Jurgen Klopp's top three performers across the opening months of the campaign.