---
In some ways, this is actually worse than what Lazar Markovic did, even though Marko Grujic is currently on loan at Hertha Berlin.
Following Liverpool's 2-0 defeat to Red Star Belgrade on Tuesday evening, Markovic liked a tweet that celebrated their victory – much to the dismay of many considering he's on our books and takes home a weekly wage paid by the club.
SEE MORE:
Markovic celebrated Liverpool's loss on social media last night
But it turns out fellow Serbian Grujic did the same on Instagram – liking a cartoon of Red Star goalscorer Pavkov taunting Liverpool's front-three.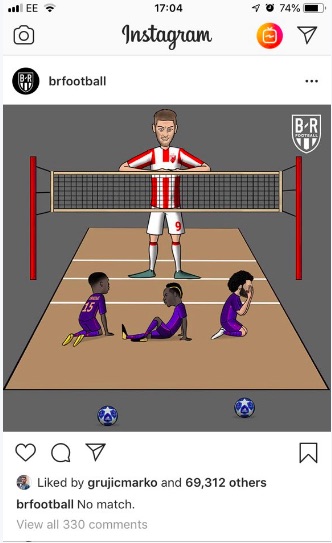 Grujic used to play for Red Star, of course, so while we have no problem with him being internally pleased for his ex-team-mates and boyhood team, you really shouldn't express it on social media when you're on our books.
It's pretty simple.
The 21-year-old has ability as a central midfielder, and while he has more chance of making it at Liverpool than Markovic, who is guaranteed to exit, Grujic faces an uphill battle.
His talent and technical skills far outweigh his footballing intelligence and tactical discipline.