---
Virgil van Dijk warmed the hearts of Dutch fans even before kick off on what was a memorable night for his nation.
Liverpool's defensive commander sported the armband on Friday as the Netherlands stunned World Cup winners France with a 2-0 win in their UEFA Nations League clash.
The skipper caught the eye during his side's national anthem when he was seen handing his jacket to a young and chilly mascot.
Seven-year-old Fieke from the village of Riel was the lucky recipient of the training top, although it evidently took Van Dijk two attempts to convince the youngster to take him up on the offer.
Speaking to Dutch outlet AD, Fieke's mother Sietske van Hal said: "Virgil saw in the player tunnel that Fieke was cold. He asked if she wanted his jacket, but she said it was not necessary. When they were standing on the field, he kept her warm and decided to put his jacket around her. Really very sweet."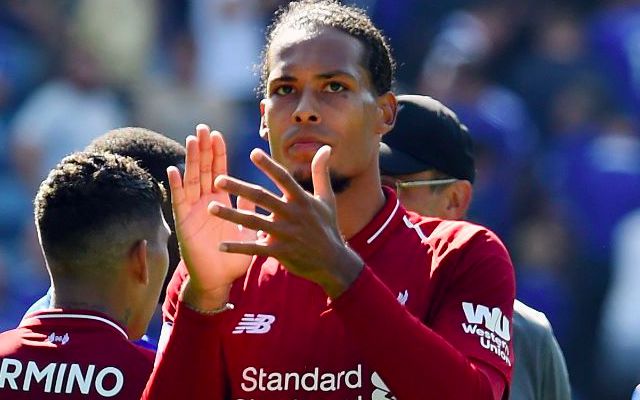 SEE MORE:
Liverpool man receives shock last-minute international call-up
Discussing her daughter's illness, "Fieke was born with a muscle disease. She is a very cheerful and positive girl, but she has regular therapy and has difficulty writing at school. She works with typeles and has to do compulsory assignments every day. We wanted to do something nice for her. "
Van Dijk wasn't alone in sparing some time for his fans, with Mohamed Salah also making the headlines for his response to a supporter on social media.
The Liverpool forward issued a superb apology to a young girl on Twitter having left it until the 90th minute to score a winner in Egypt's 3-2 victory over Tunisia.
This came after cameras had spotted the fan holding a sign reading: "Salah please score. I want to go home, I have homework."
Salah replied: "I really tried to let you go home early, and sorry to have kept you here until the last minute. I hope your teacher tomorrow understands the situation."
Our Reds are pretty great, aren't they?