---
Virgil van Dijk admits he does not consider Sergio Ramos as the world's best defender on the basis of his style of play.
A formidable start to the season with Liverpool has seen the Dutchman's name enter the debate over the elite centre-backs in football.
Such has been his lasting impression that Van Dijk has been deemed serious competition for Real Madrid's undeniably successful duo of Ramos and Raphaël Varane.
The world's most expensive defender has identified the latter as his preferred player of the two, insisting he strives to swerve the approach Ramos takes.
He told De Telegraaf: "Ramos is not the best. A great player and I respect what he has achieved, but he is not my type of central defender. Ramos' teammate at Real Madrid, Raphaël Varane, is my favorite. An excellent defender, young and much won."
 "No, I myself am not of the way of defending Ramos, I try to avoid the situations in which he comes."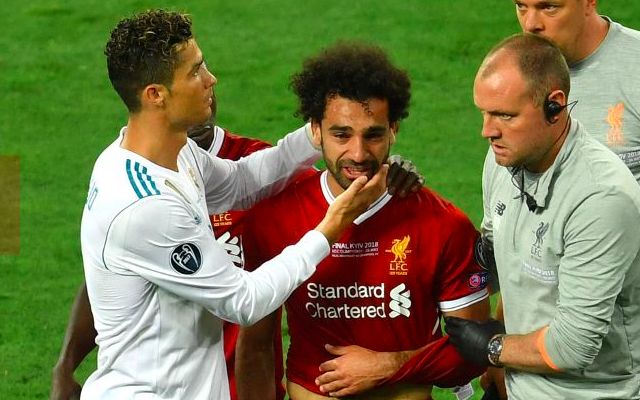 Whilst being no stranger to silverware, Ramos has often proven divisive for his supposed mastery of football's 'dark arts'.
This took centre stage back in May's Champions League final when the 32-year-old engaged in a fierce tussle for the ball with Mohamed Salah, who was subsequently forced off with a dislocated shoulder.
Ramos later rubbished suggestions he had intended to hurt the Egyptian, but proceeded to draw criticism for an apparent lack of remorse.
Speaking after the game, he joked: "I am only missing Roberto Firmino saying he got a cold because a drop of my sweat landed on him."
Though Van Dijk can't match the honours Ramos and Varane boast, he has undoubtedly propelled himself into the company of the pair.
Besides conducting himself with an unflinching physical authority and superiority, he also supplies the composure and ball-playing expertise typical of a world class modern defender.