Christian Pulisic will always be thankful to Jurgen Klopp for helping to orchestrate his burst onto the first team scene at Borussia Dortmund.
Perhaps, one day, he'll get to pay him back in a Liverpool shirt?
The pair worked together briefly back in 2015, with Pulisic's emergence as one of Europe's most exciting prospects coinciding with the latter stages of Klopp's spell at the club.
Klopp has since been an avid admirer of the USA international and even saw an £11million bid for his services rejected in 2016.
Fast forward two-and-a-half seasons and the 20-year-old, now valued at around £70million, is again being linked with a move to Anfield.
Discussing the Reds boss back in July, Pulisic told Goal: "He was there when I first moved to the club. I personally didn't get to know him too well but I've heard stories from some of my team-mates who did and they loved playing for him."
"I was obviously playing with the youth teams at Dortmund, but he was the one who gave me my first professional training session, just to give me a taste of it."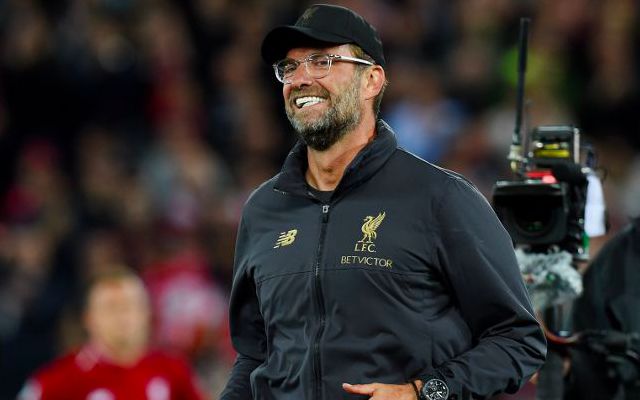 He added: "He always accepted me and he was very kind to me, so I will always be thankful for that. I know he's a great guy, and it's nice to see him doing so well for Liverpool."
Pulisic is expected to leave Germany in 2019 having seemingly made no progress in negotiations over a contract extension at the club.
The forward could become the subject of a bidding war next summer if Dortmund look to sell for a fee in order to avoid losing him on a free transfer when his current deal expires in 2020.
Though he won't be allowed to leave in January, Pulisic recently confirmed he would sit down to discuss his options during the Bundesliga's winter break.
In light of the very public mutual admiration, it seems increasingly likely Klopp would be one of the leading candidates to secure his signature were he to pursue the deal.