---
Burnley defender Ben Mee insists he stands by the tackle that left Joe Gomez with a fractured leg during his side's 3-1 defeat to Liverpool at the beginning of December.
A fierce challenge, not aided by the slippery conditions, forced Gomez to be stretchered off mid-way through the first half at Turf Moor.
The Englishman was subsequently ruled out for the entire festive period, with Jurgen Klopp critical of Burnley's approach on the night.
Reacting to the incident last month, the German said: "When players are sliding in like that it can get dangerous because of the speed and somebody has to say stop with these tackles."
Having defended himself at the time, Mee has again responded to Klopp's criticism by stressing the need to maintain the level of competition in the Premier League.
He told Sky Sports: "It's important to keep it competitive, especially for lower teams, it's important we are able to compete with these bigger teams or you're going to have games where you can't even tackle, the top players just walk round with a ring round them."
"I thought it was a clean tackle at the time, you know if it's a naughty one or miss-timed it and hold your hands up."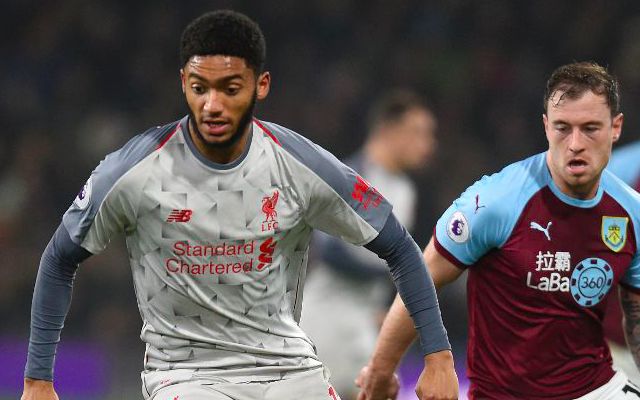 SEE MORE:
Liverpool midfielder spotted in training after suffering ankle ligament damage
Mee proceeded to touch on Willy Boly's divisive red card in Wolves' recent defeat to Manchester City and how it compared to Vincent Kompany controversially escaping punishment for a similar lunge on Mohamed Salah during the champions' 2-1 win over Liverpool.
He added: "With [Willy] Boly's, if it doesn't make contact where it does it's an okay tackle. But it's because he has caught his ankle. Kompany's I didn't think it was a red card."
An unrelenting lack of consistency to the refereeing in the Premier League serves as the root of frustration over the decisions in question. Either both should be yellow, both red or both unpunished. Until there is a notable continuity to top-flight officiating, debate will continue to soar.
As for Gomez, the centre-back is expected to hand Liverpool a timely boost on the back of Trent Alexander-Arnold's knee injury by returning to full training next week.