---
KINGS OF THE KOP!
We all know that our favourite football players are fantastic on the pitch and can only be described as kings of the kop. However, did you know that there is more to them than meets the eye? As well as their goal scoring capabilities, they also have many other talents, too. We can't disagree that what happens on the pitch is paramount, but sometimes it is nice to see what the boys get up to behind the scenes. Ever wondered what their favourite hobbies are? Well wonder no more!

Sing off

Striker Daniel Sturridge has developed a reputation for rapping, he has revealed that he loves to spend time with his pals in the recording studio and loves to sing as well as rap. Daniel is inspired by the likes of J.Cole, Drake and Kanye West but we can't help wonder if he is also influenced by the one and only John Barnes – the original rapper of the Kop! John was the standout vocal on England's World Cup song – World in Motion – which they recorded in 1990 with the band New Order.
If we are talking vocals then surely Steven Gerrard warrants a mention. Stevie G loves to sing, in particular he loves to take part in karaoke citing that his favourite song to sing is Use Somebody by Kings of Leon. He also has been known to sing songs by Oasis and The Beatles, too.

Grand Designs
The Barcelona and dormer Liverpool FC player Luis Suarez has a most surprising hobby – architecture. He has even tweeted updates of his findings on social media – including references to the 'oldest Dutch surviving architecture in Asia'. The surprising tweet said "The gable of The Stadthuys in Melaka is believed to be the oldest surviving Dutch structure in the East. Next to it stands the Christ Church, which was built in 1753, making it the oldest Protestant church in Malaysia. Listed as a UNESCO World Heritage site". Surprising, isn't?

Lay a little egg for me
Joe Allen played 132 games for Liverpool FC including scoring an essential goal to win 2.0 against Newcastle. However, did you know that in his spare time he keeps chickens? We are sure that there is no 'fowl' play as Joe is also a keen member of the British Hen Welfare Trust.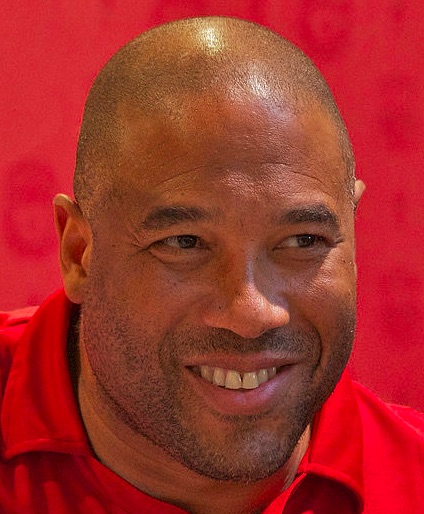 Beating speed records
Mohamed Salah took the football world by storm last season, being the first African to score more than 30 goals in a season in the Premier League. beating a record. The pharaoh arrived at Liverpool two years ago with the reputation as a speed demon, showcasing his speed and challenging the other quick players to do their best:
"When someone tells you you're fast, make sure, the next day, you show them you can run faster."

Animal antics
Throwing it back to the 80s, Jan Molby was our midfielder and was often referred to by his moniker 'The Great Dane'. However since leaving the world of football behind, he has swapped Great Danes for horses – but not the animal variety. Horse is a style of poker and is widely acknowledged as one of the best styles to showcase a players ability. 
Even the players of today have secret and not so secret talents. One example of this is James Milner, who showed his funny bones after the past friendly against Napoli. Such is his solid reputation for being a funny man that he garnered 250,000 followers on Twitter in just a few short weeks thanks to his amusing and self-deprecating tweets.
From singing soccer players to funny forwards, there is so much more to our Liverpool FC players (past and present) than we initially thought. Whilst we can't deny their footballing expertise and the positive impact that it has had on the various incarnations of the teams over the years – it is always nice to learn something new. Perhaps this has inspired you to take up a new hobby – it's never too late to try something new!