---
France Football have included a list of the 20 highest paid managers in world football, with Diego Simeone outrageously on €10m more than anybody else!
SEE MORE:
LFC fans explode internet mocking Everton, who name Diego Simeone no.1 target
Jurgen Klopp is joint ninth on the list, on a cool €13m per annum, alongside Marcello Lippi who is working in China, and Leonardo Jardim – who not only was paid off by AS Monaco following his sacking, but is now on improved terms after getting the job back off Thierry Henry!
Interestingly, fired managers Jose Mourinho, Henry and Antonio Conte all feature on the list, despite being unemployed, because of on-going severance payments following their dismissals.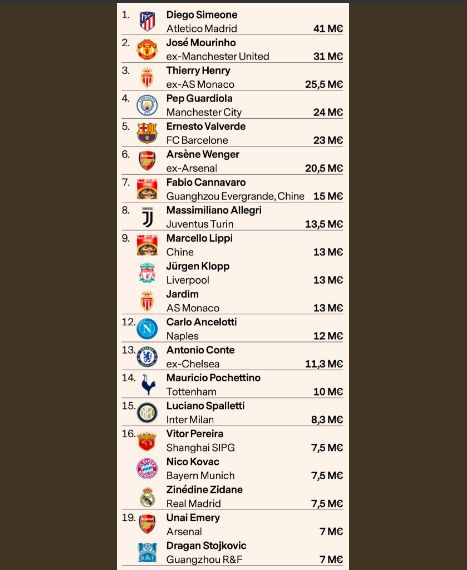 Other interesting names on the list include Fabio Cannavro, who is unbelievably on double what Zinedine Zidane earns at Real Madrid!
For us, Klopp earns his money and we wouldn't swap him for any manager in the world – Pep Guardiola included.