---
CIES Football Observatory have sorted each of the Premier League club's most valuable player into a list and ranked them against each-other.
Mohamed Salah sits in third place at £160million, but is only marginally behind Manchester City's Raheem Sterling who is valued at £161million.
Harry Kane tops the list – CIES consider the England international to be worth an eye-watering £171million.
There's only £1million between Salah and Sterling, so it's intriguing what swayed it in the favour of the former Reds' winger. It's safe to assume that age plays a role here as Mo is the eldest of the three stars.
Romelu Lukaku is bizarrely valued higher than Man United goalkeeper David De Gea, the Belgian ranks fourth at £137million – ahead of Chelsea's £105million man Eden Hazard.
The full list is below:
1. Harry Kane (Spurs) – £171million
2. Raheem Sterling (Manchester City) – £161million
3. Mohamed Salah (Liverpool) – £160million
4. Romelu Lukaku (Manchester United) – £137million
5. Eden Hazard (Chelsea) – £105million
6. Pierre-Emerick Aubameyang (Arsenal) – £72million
7. Richarlison (Everton) – £71million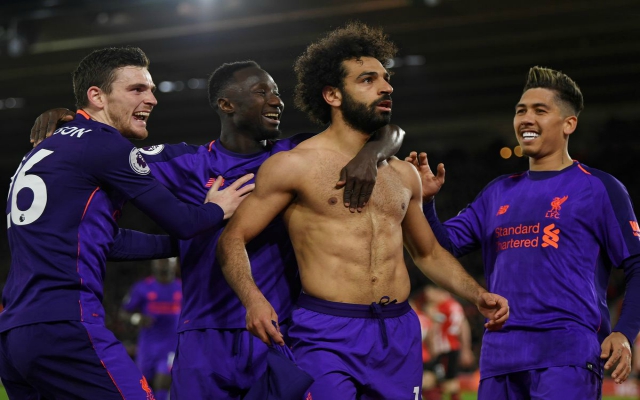 8. Declan Rice (West Ham) – £60million
9. Youri Tielemans (Leicester) – £52million
10. Aleksandar Mitrovic (Fulham) – £43million
11. Ruben Neves (Wolves) – £40million
12. Nathan Ake (Bournemouth) – £35million
13. Wilfried Zaha (Crystal Palace) – £33million
14. Nathan Redmond (Southampton) – £32million
15. Gerard Deulofeu (Watford) – £32million
16. James Tarkowski (Burnley) – £21million
17. Shane Duffy (Brighton) – £18million
18. Jamaal Lascelles (Newcastle) – £16million
19. Terence Kongolo (Huddersfield) – £15million
20. Josh Murphy (Cardiff) – £12million