---
Honestly, is there a worse club than Chelsea?
Their fans are caught up in racist incidents every week; they're funded by a corrupt billionaire who sacks their managers every 18 months.
Last night, the official account tweeted a winky face with an image of Steven Gerrard's slip from the 2013/14 campaign.
Chelsea won nothing that season and Gerrard's mistake allowed Demba Ba a goal that consolidated them 3rd place.
Can you imagine Liverpool's social media accounts laughing about Frank Lampard's mistakes from five years ago?
Embarrassing.
(By the way, we've had to get a screenshot of the tweet, rather than embedding it, as Chelsea have blocked us on Twitter!)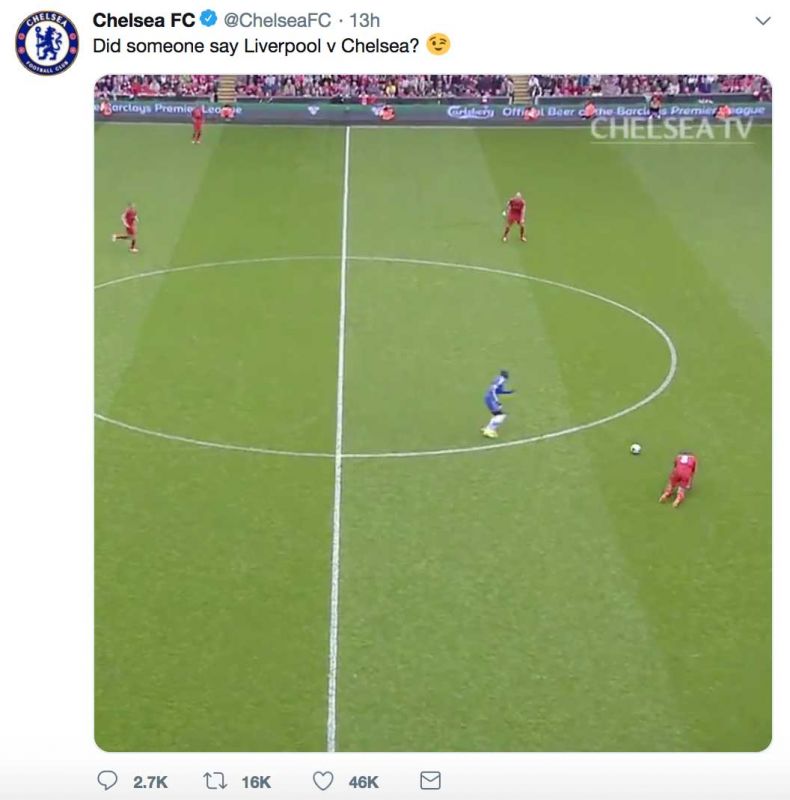 That being said, the Gerrard incident has absolutely nothing to do with today.
Different managers, different players. The only similarity is the colour of the kits and the venue of the game.
Liverpool are a significantly better team now than we were then, even without the genius of Luis Suarez.
Jurgen Klopp has no time for the rhetoric that this is a revenge mission for the Gerrard incident – despite Chelsea trying to make it so.
Let's just get the job done, Reds. This is about now.