In what may very well prove to be foreshadowing for the Players' Football Association award, Virgil van Dijk has been named BBC Sport's player of the year.
The vote was put to the public and the big Dutchman won over 56% of those who participated. Manchester City forward Raheem Sterling sits second on 26%.
It was a bit of a two-horse race, but Tottenham's Son Heung-min, who was not shortlisted for the PFA award, got 6% of the votes.
The PFA will reveal its winner this weekend, and, according to the MailOnline, van Dijk is set to win that too.
It's been a glittering season for our number four. He, along with Alisson, has transformed our defence from one of the most unreliable in the country to one of the best in Europe.
MORE: How Virgil van Dijk turned Liverpool into challengers
We'll have to wait and see if Virgil is to cap off his campaign by returning the Premier League title to Anfield for the first time in almost 30 years.
See below a full breakdown of the votes cast by BBC Sport readers: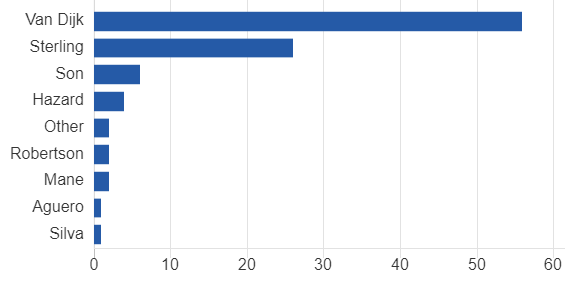 It's also nice to see Andy Robertson and Sadio Mane's names appearing so high on the list, ahead of Sergio Aguero and Bernardo Silva, but a disappointment to see Mo Salah snubbed.