There's no two ways about it – the few Liverpool fans that thought Luis Suarez was going to show the respect players like Mo Salah and Daniel Sturridge have shown their former clubs have now accepted the truth.
He's a passionate man. He's an angry man.
He wears his heart on his sleeve. It's the doing and undoing of him.
He's an evil genius.
Even though I knew he'd be a pain in our side, it was frustrating to see him picking fights with Andy Robertson and take almost every opportunity to bend the referee's ear.
Now off the football pitch, and on a plane, the Uruguayan took a snap of Anfield as he flew over for Barcelona's visit.
He popped a little message on his Instagram profile saying that he's excited to return to the stadium – it's just a shame he's playing for the opposition.
"Anfield, I am excited to see you again," he told his followers.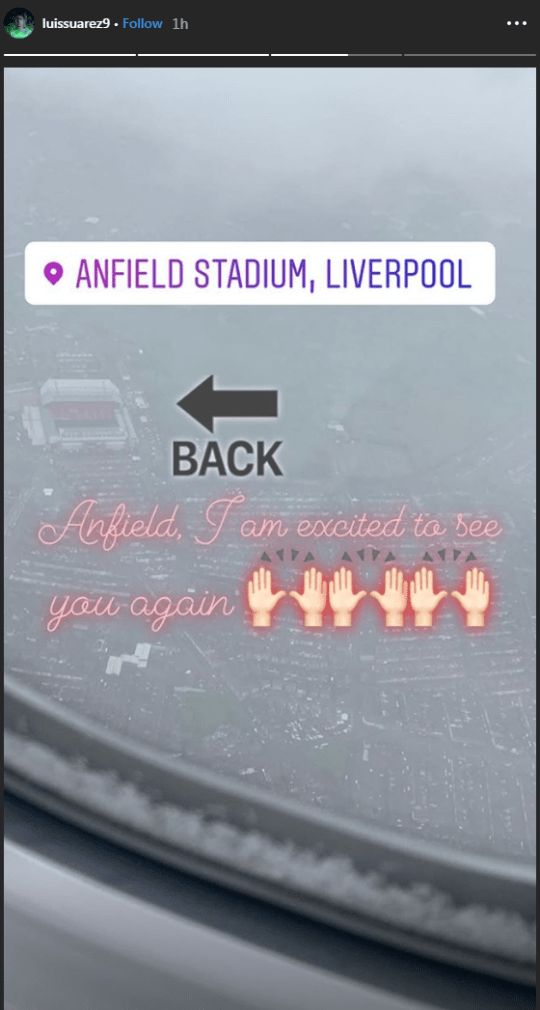 Suarez left the Reds in 2014 after spending three years at the club and his return to Anfield is his first time back since his departure.
Phil Coutinho is also due back as Barca hope to see out their 3-0 advantage against the Premier League hopefuls.