---
The Reds have been sunning it up in Marbella's warm-weather training camp as they get put through their paces in preparation for the Champions League final against Tottenham in less than two weeks' time.
Having arrived in Spain on Monday, today's second session saw Jürgen Klopp put on a six-a-side tournament with half a dozen games being played out on the training pitches.
Henderson obviously captained one of the sides, who turned out to be winners on the day. We're clearly not saying this will mean anything for Madrid, but it's good to see them having a good time!
The skipper was joined by the victorious quintet of Dejan Lovren, Divock Origi, Trent Alexander-Arnold, Simon Mignolet, and Xherdan Shaqiri.
Big Shaq took on social media duties as he posted a celebratory message on his Instagram.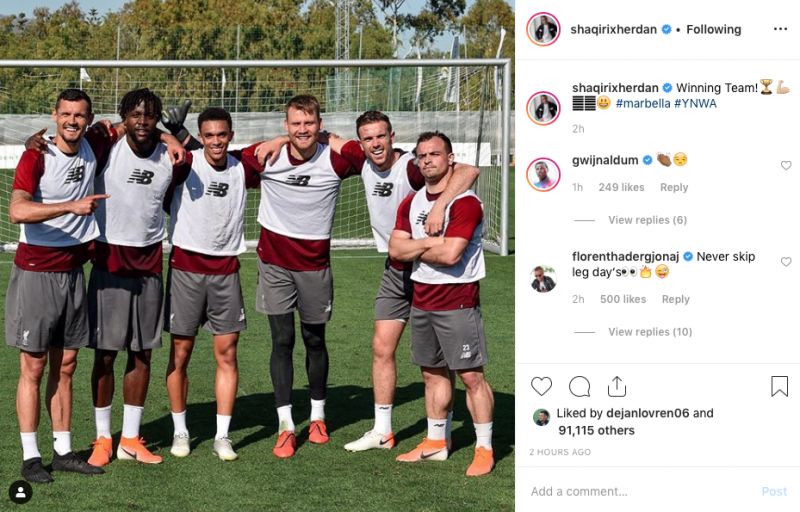 Interestingly, Roberto Firmino and Mohamed Salah were playing as "floaters", essentially putting in a shift for both teams.
Clinching the win for his side in the final, we're optimistically hoping it could portend good things for the real deal out in Madrid.