---
Tottenham vs Liverpool
UEFA Champions League Final 2018/19
Wanda Metropolitano Stadium, Madrid
Saturday, 1st June 2019, 20:00 BST Kick-off
Tottenham and Liverpool will meet in Madrid for the second all-English Champions League Final in history.
The only previous all-English final occurred in 2007/08, between Manchester United and Chelsea. A game that will forever be remembered for John Terry's missed penalty, handing United a lifeline back into the penalty shoot-out, which they ultimately won.
That game was rather disappointing, with neutral fans complaining that it showed two teams determined not to lose, rather than trying to win.
Neutrals will definitely hope for a different game here, with two managers going all-out for their first major European honour, both of whom are renowned for a more aggressive and expansive approach to the game.
An Overview of Liverpool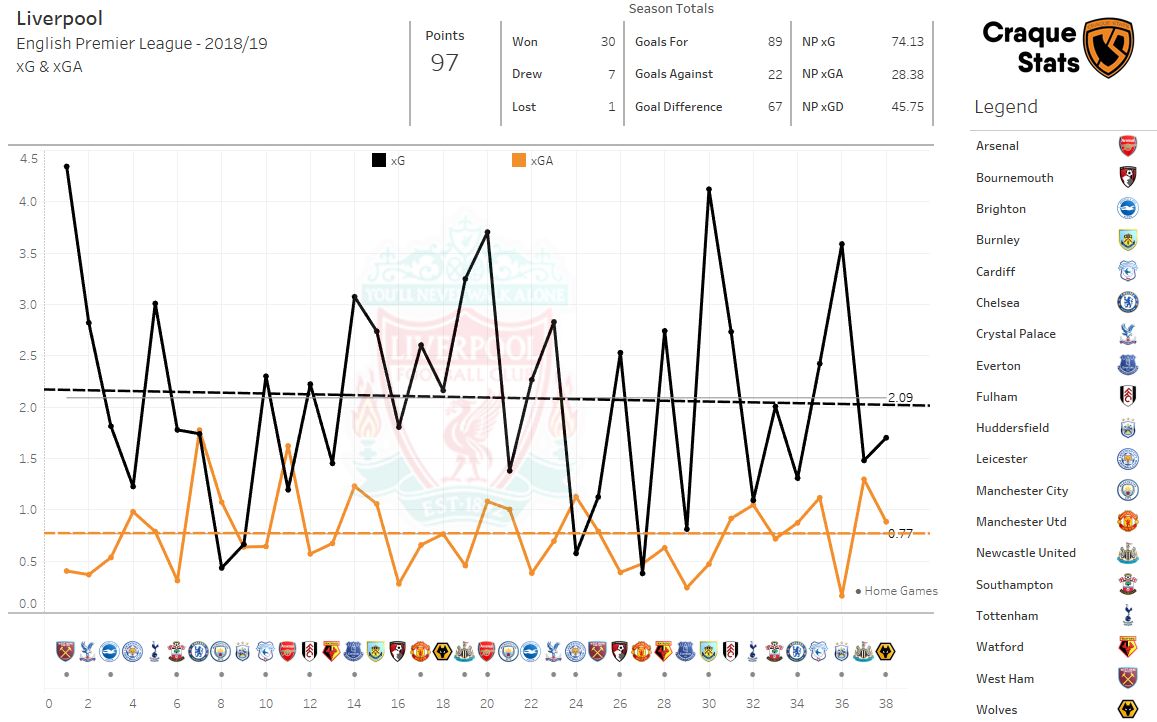 Liverpool come into the match as the huge favourite, for a good reason.
As you can see, Liverpool finished a whopping twenty-six points above Spurs in the league. They lost only one game all season, compared to the thirteen defeats suffered by the North London side. Also, the Reds goal difference of sixty-seven is nearly 2.5 times that of Spurs.
In terms of form over the course of the season, we can also observe in the graph that Liverpool were very consistent in creating chances and preventing their opponents from doing so against them. They also ended the season on a high, winning thirteen of their final fourteen games of the season. The only black spot on an otherwise spotless record was their 3-0 defeat, at the Camp Nou.
This was far from an easy run-in. With a Premier League title in the balance and Champions League Quarter and Semi-finals to negotiate, every match came with a lot of pressure. In that fourteen-game sequence, they beat Bayern Munich, Porto (twice), Chelsea, Wolves and Barcelona. Spurs also fell 2-1 at Anfield in the mix.
An Overview of Tottenham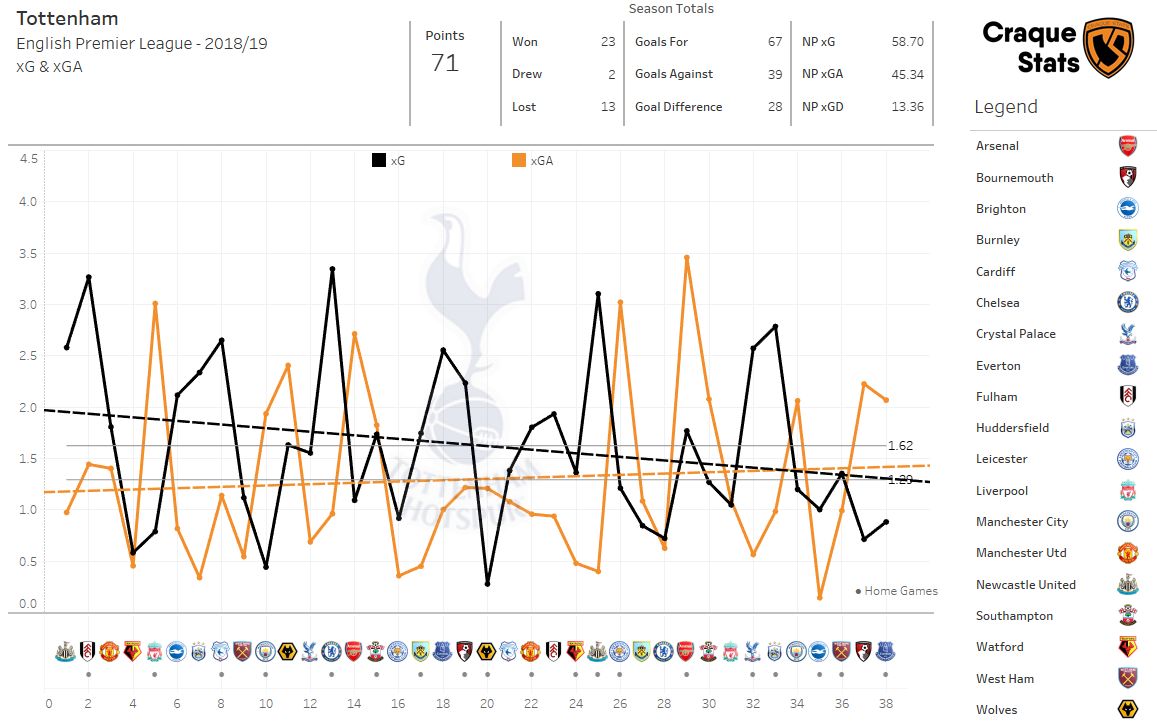 Spurs have had a season of massive highs, followed by equally massive lows. Every time they were tipped as a challenger, they collapsed soon after. They started January in every major competition as the main threat to Liverpool, while Manchester City struggled for form.
After twenty-six games this season, they were in 3rd place, just two points behind City. From there, they picked up eleven points in their final twelve games of the season. They were also dumped out of both the EFL and FA Cups by the end of January.
Tottenham ended the season losing five of their final eight games. Their only wins in that run were a 1-0 home win against Brighton and their dramatic 2-3 victory in Amsterdam, which brought them to the final.
Record Against Top Premier League Sides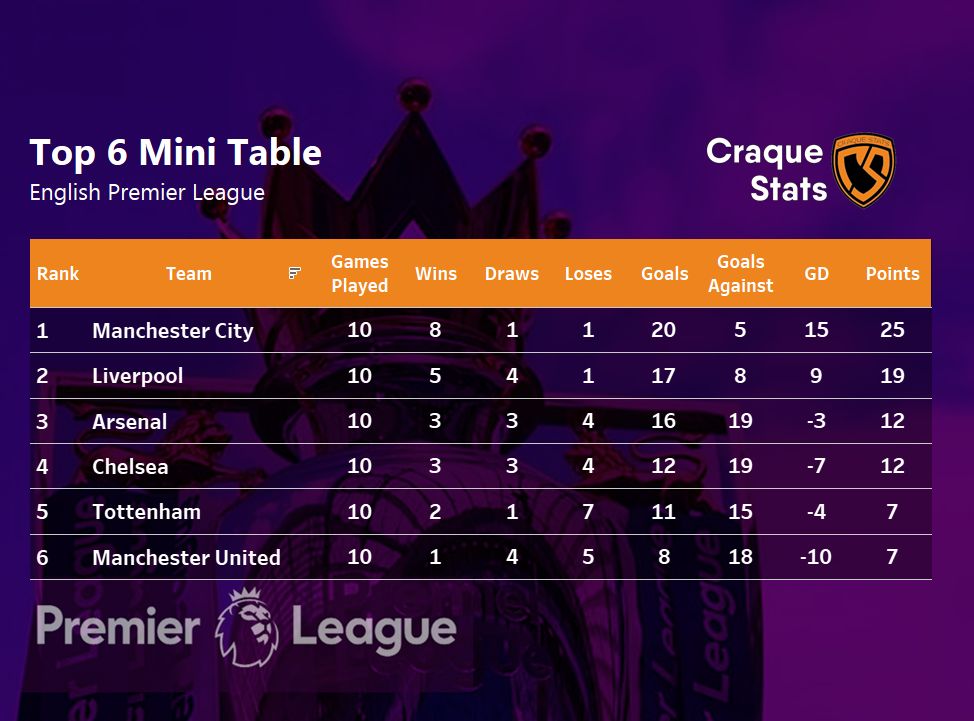 Spurs' concerns don't end there. This Premier League season, they have taken an absolute battering against the other sides in the top-6 mini-league.
They finish joint-bottom of the mini-league alongside Manchester United, who changed manager mid-season and had a year to forget, by any measure. Spurs also suffered seven defeats from their ten games; two more defeats than any other side.
In terms of positives, they weren't heavily beaten in any of the matches. While they lost by two clear goals to both Arsenal and Chelsea, their other five defeats, including both against Liverpool, were by just a one-goal margin.
In the Champions League, they showed a capability of beating Manchester City — albeit with a little help from VAR, which correctly ruled Manchester City's equaliser offside. As well as City, Tottenham beat Arsenal, Inter Milan, Ajax and Borussia Dortmund (twice) in knock-out competitions during the season.
The Psychology of a Final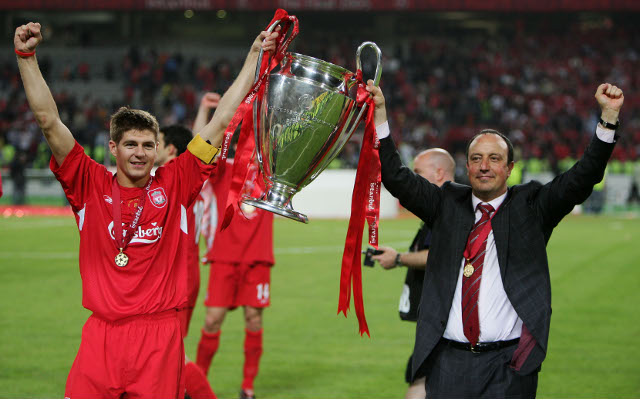 While leagues are typically won by the best team over a thirty-eight game season, the winners of cup competitions are often down to a match-up of styles and tactics on the day.
Ultimately, winning finals is often about staying in the game, weathering storms, and taking a chance when it comes. Regardless of form and even the quality of the two teams that enter the pitch, victory can often be as much about luck or psychology on the night.
Here, the Reds will hopefully have the upper-hand. This is their second final in two years; they lost to Real Madrid in Kiev a year ago.
Last year's final saw Liverpool fans curse their luck. Their side failed to score when on top in the first thirty minutes, their star player then suffered an injury and individual errors were involved in each of the goals they conceded.
As if it wasn't bad enough, they discovered after the match that their goalkeeper, Loris Karius, was concussed early in the second-half, which goes a large way to explaining the nature of the goals he conceded.
In many major sporting events, athletes can be overawed by the occasion and experience an adrenalin dump of sorts. They get so worked up about the event, the build-up, the spectacle, that somewhere in the middle of the event, the adrenalin wears off and lethargy hits.
This phenomenon is known as the fight-or-flight response. It is a primal and instinctive biological reaction to stress and anxiety. Many of us will experience this at some point in our lives.
In the UFC, for example, Joe Rogan talks about this regarding athletes who are new to the company, fighting for the title or in the main event for the first time. They are perhaps used to fighting smaller shows with a thousand people and then they are suddenly in the octagon, with twenty-thousand people in attendance and millions watching live through Pay-Per-View.
They can get so amped before the fight, dealing with the stress and anxiety, that they end up coming into the octagon like a hurricane. However, when the adrenalin wears off, they find themselves exhausted. Athletes who are conditioned to fight ten, five-minute rounds in training are now struggling after just one, three-minute round.
This may sound familiar to Liverpool fans, who watched their side start last year's final like a red hurricane tearing into Real Madrid for thirty intense minutes. However, they didn't get the goal they deserved. Salah got injured, there were several long delays while he was treated and eventually subbed off. Somewhere in those lulls, the intensity just evaporated from their game.
Sure, the injury to Salah certainly didn't help, but there was no pace to their pressing and the same movement to create spaces and angles in possession wasn't there either. Lallana, coming into the match cold to replace Salah, couldn't get into the game at all. Gini Wijnaldum revealed that, at half-time, Klopp said to the players that they looked 'devastated about Salah on the pitch' but they needed to regroup and get going again.
One year on, this Liverpool team looks a different animal. They lost both Firmino and Salah for the second leg of their Semi-Final against Barcelona and looked completely unfazed by the fact they were missing 'two of the best forwards in world football', according to Klopp.
This is the situation Spurs will face in Madrid. Will the occasion get the better of them? Will they face that adrenalin dump in the second-half? Should Kane start the match but breakdown due to injury, would it act as a knock-out blow to their confidence?
While a mounting injury list has seen them struggle with preparations physically, they could find themselves equally unprepared mentally.
* This is the first in a series of articles that will evaluate both Tottenham Hotspur and Liverpool, tactically and statistically, in the build-up to Saturday's final. Follow @empireofthekop and @babuyagu on twitter to catch the rest of our build-up to the final.*