---
We love each and every one of these images 
️
️
️
Which one best captures the emotional night for you?
The guys over at Topps are celebrating the UEFA Champions League Final's greatest moments with a complete commemorative set of cards highlighting the best moments from our epic victory.
There's some iconic imagery included, especially the trophy lift and the players and fans singing YNWA alone together. It's only available for a limited time and print runs are determined by the number sold, so it's truly a special limited purchase.
To collect your own piece of history, follow this link, here!
Below, we've run down the available cards and explained what makes each one so special to us!
We'd like to hear your reaction and your ranking on social media! What's your top three, people?!
1) Mo Salah's early penno! 
The Egyptian King had his CL dream ruined last year by the odious Sergio Ramos, but two minutes in, got his revenge with a coolly struck spot-kick. There's truly nobody for the big occasions like Mo.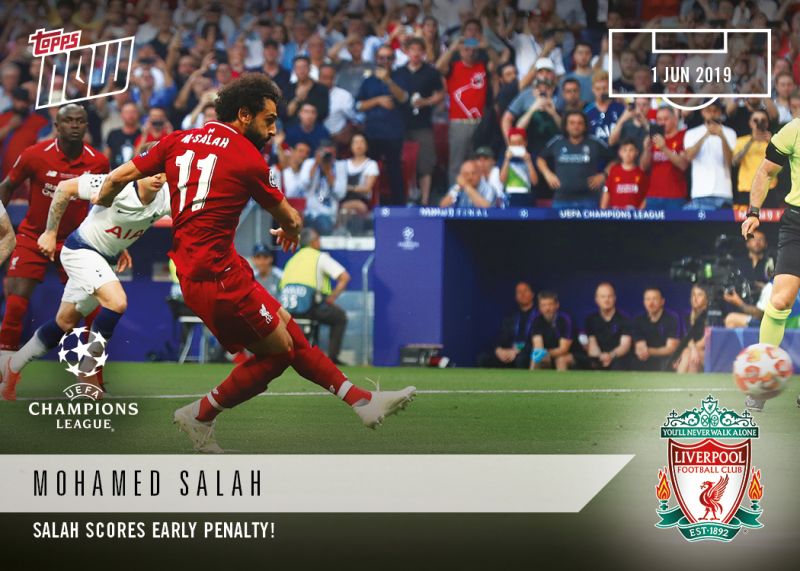 2) Alisson's Man of the Match performance!
The antithesis of Loris Karius last year. Alisson was heroic between our sticks, making save after save and holding onto everything Spurs crossed into the box. This print is glorious. Look how high he's leaped to beat Harry Kane to the ball.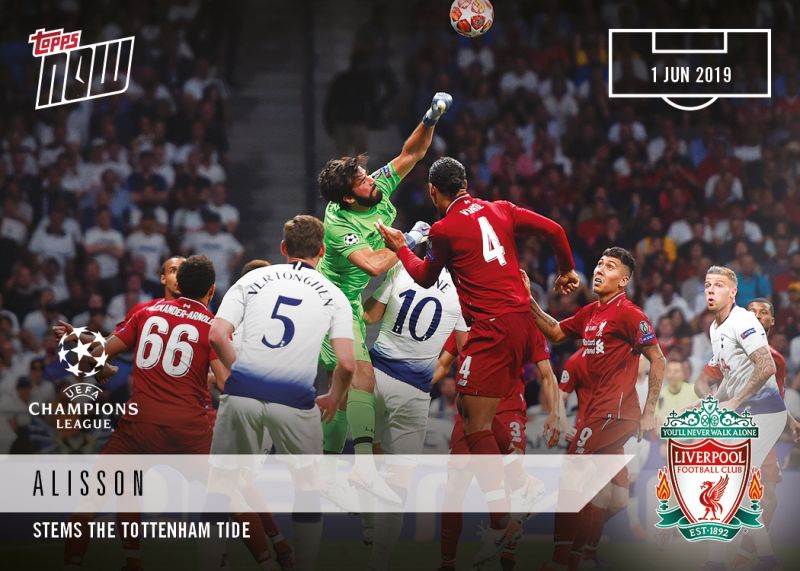 3) The battle of the bosses!
Jurgen Klopp v Mauricio Pochettino – two of the best in the business. Thankfully, the German got it spot on tactically, and despite Tottenham's possession, they never looked like scoring.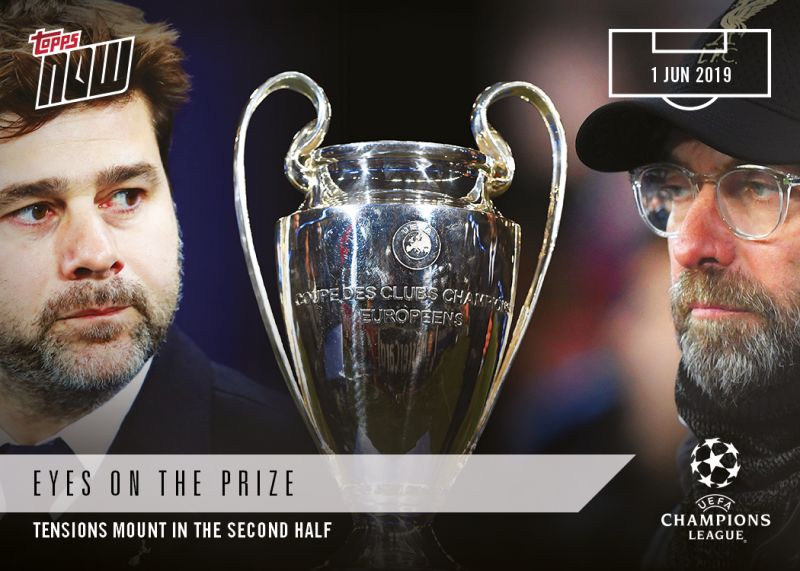 4) Origi's wonder-strike!
Cometh the hour, cometh the Divock. How many times has the brilliant Beligan saved us this season?!  We've lost count. His left-foot strike sent Madrid, Liverpool and plenty of the watching world into raptures.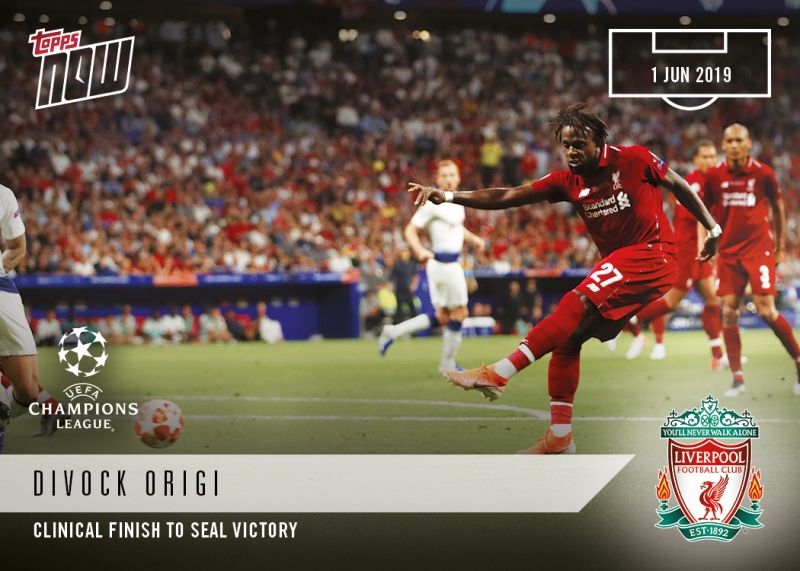 5) The party begins!
There has rarely been ecstasy like the moment the ref blew for full-time. Pints flying, grown men crying… On the pitch, everybody lose their heads in a similar fashion – just without the beer!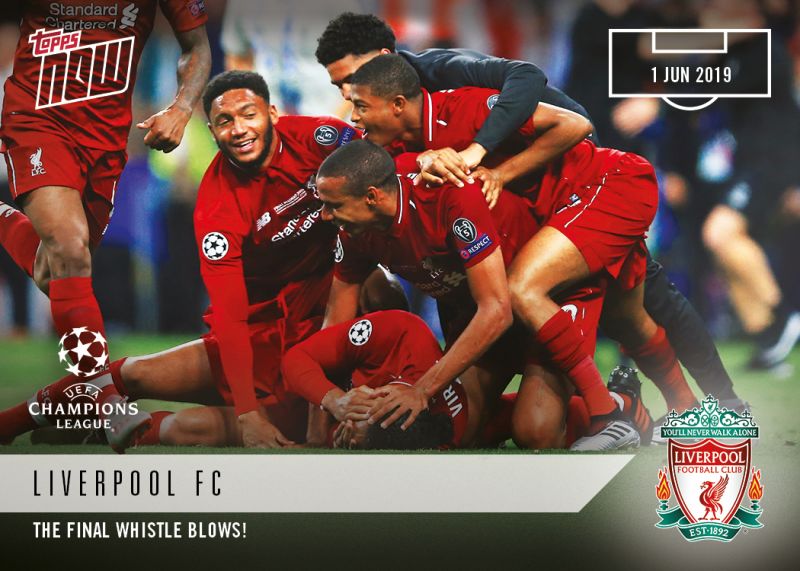 6) Jurgen Klopp achieves no.6!
After all his Final defeats, there's nobody who would have appreciated victory more than Jurgen Klopp. The brilliant manager looked a man of utter relief at full-time – at which point his legacy was confirmed. He'll forever be a Liverpool legend.
7) Jordan Henderson – Liverpool's captain fantastic!
The skipper was immense in the run to the CL Final, and put in a captain's performance in Madrid, too. So often has he been criticised by his own supporters, but he's never once complained and has simply vowed to do better. You can't get better than lifting the European Cup.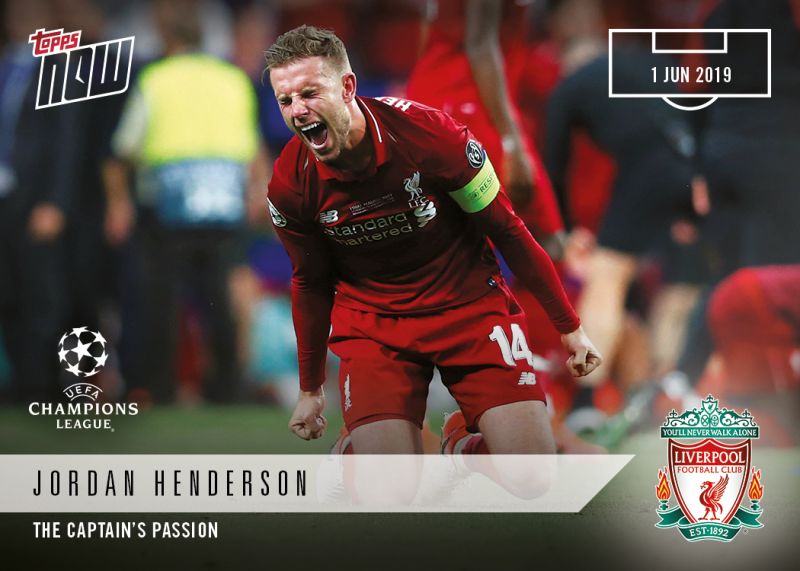 8) The tears of manager & captain!
We'll tell the truth – this is our favourite TOPPS NOW card. Hendo and Klopp in each other's arms, blubbing. And haven't they deserved it? A beautiful picture that captures the elation and emotion felt by all in Red.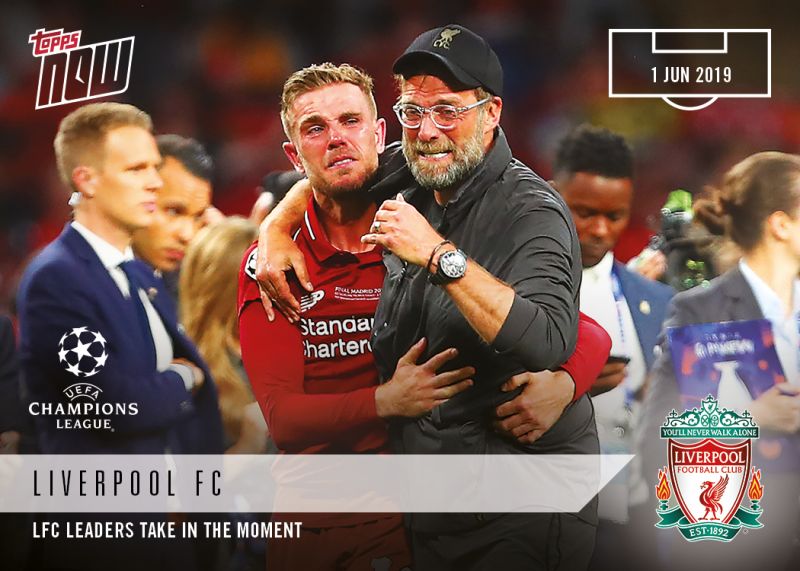 9) You'll Never Walk Alone!
A sea of Red singing in unison, while their heroes in front watch on, arm in arm. It's these moments that make us all love football in the first place, right?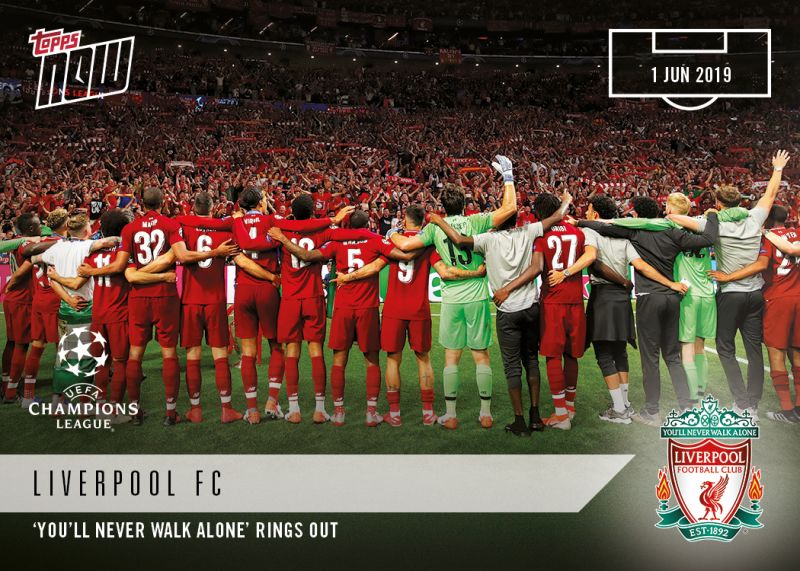 10) The trophy lift!
Wow – what a snap – that would look incredible in the hands of any Red. There isn't one player whose mouth is closed – but nobody's wider than Henderson – who lifts the cup like a pro. This is the moment everyone worked for. It's the moment we've waited 14 years for. Incredible.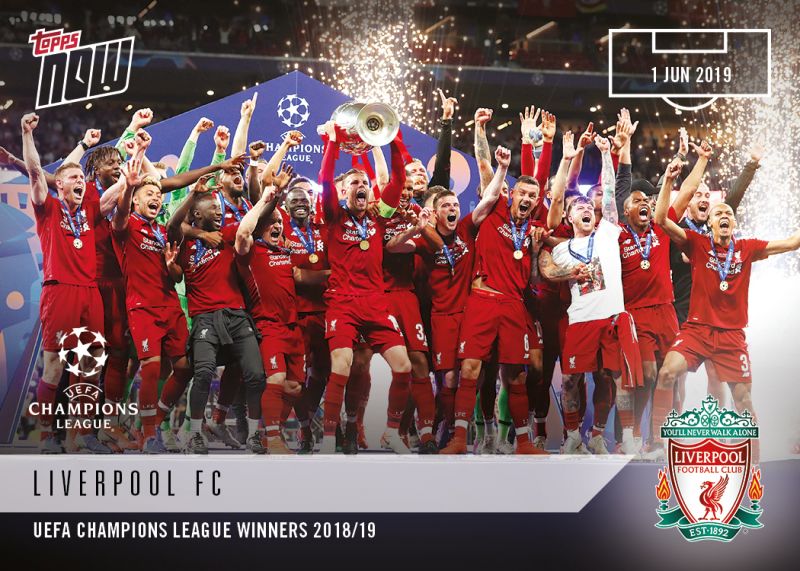 As mentioned, these cards are only available for a few days – and the clock is counting.
Simply follow this link, take your pick, and get something you'll cherish forever for peanuts. 
What a night it was!