This is unbelievable…
It's pretty obvious we're dealing with a fairly slimy character in Saif Rubie based on his behaviour yesterday surrounding his client Bobby Duncan.
The football agent released a long statement, which you can read here via talkSPORT, that accused Liverpool of 'bullying' the 18-year-old forward.
In order to force a transfer out of Liverpool, Rubie claimed the club has bullied his client into 'mental health issues' – at the same time as complaining about his lack of wages.
To use something so serious in an attempt to get more money is fairly heinous, in the opinion of Empire of the Kop.
Rubie's Twitter also shows a history of homophobia and sexism, as outlined in the following screenshots: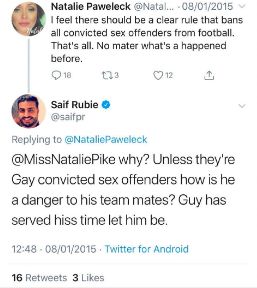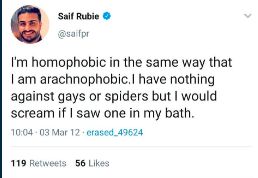 But this video would be downright hilarious if it wasn't so seedy.
Here is Rubie trying to coax Babestation models to Dubai so he can 'help' with their career – providing they send him pictures of themselves – of course.
In all honesty, we're not entirely surprised by this behaviour based on the rest of his online history.
@IanDoyleSport thinking back to when Saif Rubie was constantly DM'g every girl from Babestation on Insta promising to fly them out to Dubai to "help" with their new choice of career! It became a running joke. Here's just 1 of his creepy voice notes for you to squirm at & LOL. pic.twitter.com/b6ktKBPxkP

— Ruth Davies (@daviesruth23) August 28, 2019
Liverpool have reacted to Rubie's original claim – and denied the bullying allegations.
"Liverpool Football Club is aware and disappointed by the unattributed comments and unfounded allegations that have been made in the media regarding one of our players," the statement said, as quoted by the ​Mirror.
Following the online backlash, there has been no response from Rubie, yet.