---
Alex Oxlade-Chamberlain has put to bed any concerns about the relationship between Mohamed Salah and Sadio Mane after Liverpool beat Newcastle.
There were no signs of any lasting animosity between the pair in the 3-1 win after Mane's well-publicised outburst before the international break.
Both players were in fine form, with Mane grabbing a first-half double and Salah giving the Reds a cushion after the break.
Oxlade-Chamberlain took to Instagram after the game to declare the duo 'best mates again'.
He also offered a tongue-in-cheek assurance that we could all now 'sleep easy'.
The midfielder used the same heartwarming video that Salah posted to his social media accounts on Friday.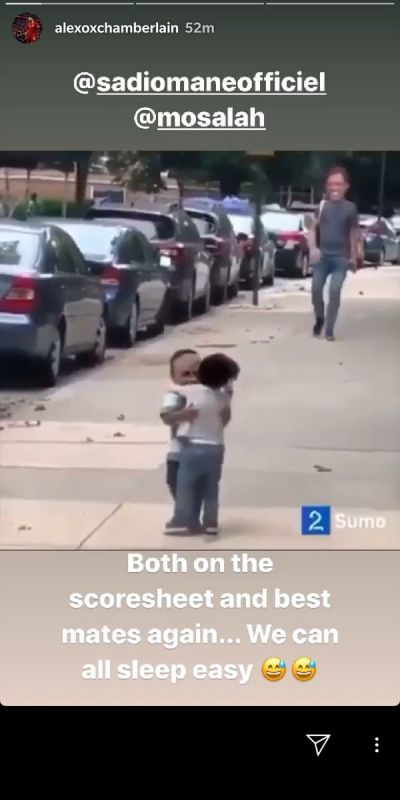 Both players have their eyes on the Golden Boot but there were no signs of any excess selfishness on Saturday.
Rather than go it alone, both sought neat combinations to unlock the Newcastle defence, with everything revolving around Roberto Firmino.
One of the day's defining images was their embrace after Liverpool completed their turnaround.