---
We're only halfway through a monstrously boring international break, which probably explains why there's been so much transfer talk.
It's only October, but already there's big articles on big websites such as Liverpool.com about whether Jadon Sancho or Kylian Mbappe will arrive as the marquee transfer before next term.
And a Liverpool on fan on Reddit has taken it a step further, by publishing a timeline of events that will lead to Liverpool buying the PSG superstar.
He cited the fact Mbappe played with Fabinho; how the youngster plays as us on FIFA and how our transfer coffers are full following a quiet 2019 summer window as undeniable evidence of the future blockbuster deal!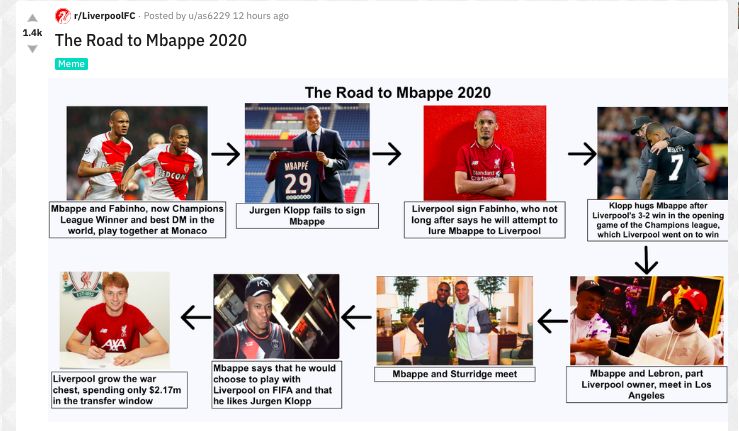 In terms of fantasy signings, Mbappe would probably be the most exciting deal in the history of the club.
We've purchased world-beaters before, or more often, signed players who've turned into world-beaters – but Mbappe would cost well over £100m and is widely regarded as the heir to Lionel Messi's 'Best in the World' crown.
Do we think it'll happen? No – in short! We're not sure Jurgen Klopp (or the club) would sanction that kind of deal when we already have a wonderful front-three at our disposal…
If Mo Salah, Bobby or Sadio Mane were to force an exit – maybe something would change – but we really can't see any of them doing so.