---
Are we set for a new rivalry?
Football's success and the love, passion and devotion that people have for it, are based on many things. One of those, something that can fuel and drive that passion into whole new heights, is a rivalry. Some develop over time, some happen over one incident. Most, but certainly not all, are geographically based, at least to start with. Liverpool have had a fair few over the years, but are we seeing the beginning of a new one, in the shape of Manchester City?
Sunday a Turning Point?
The game last Sunday had implications more far-reaching than just the three points on offer. It did not decide the title, but it did have a huge impact on it, as well as in the mentality of both teams from here on. There will also be a lot of happy punters who quite wisely added the fixture to their both teams to score weekly acca. Another consequence is that it brought a simmering rivalry up to full boil.
Even in the summer, it looked like the title was going to be played out very much as a two horse race between Klopp and Guardiola, and their respective gladiators. Leicester and Chelsea may well be justified in being included in any title conversation, at least for the time being, but those early predictions have not been too wide of the mark. When two teams battle it out for the league there is always going to be a rivalry of some sort, and tensions will inevitably rise. There is a difference between that and a proper rivalry however. The events from Sunday, on and off the pitch, may well have pushed these two teams, their managers and their fans – all fuelled by social media of course – into that category.
The Reds' Rivals of the Past
The Merseyside Derby is rooted in history, geography and the fact that Everton – original tenants of Anfield – were forced to move out by its present owners. It is a city derby that rivals others in its passion, drama and intensity, but certainly has a different feel than those in Manchester, Sheffield and  Bristol to name just a few. It is unique, and splits families like no other. On derby day, friends walk to the ground wearing their respective colours, go to their separate parts of the ground, before joining together afterwards in the pub or living room.
The other main rivalry is, of course, with Manchester United. Once again this was built around several different cornerstones, not least the natural rivalry between the two major North West cities, and the fact that for much of the last century, the two clubs were fighting it out between themselves for the title.
During the first decade of this century, another rivalry came into being, that between the Reds and Chelsea. Fuelled by a succession of high profile matches with controversial incidents and results, and helped in no small way by Jose Mourinho, for several years it was a rivalry to match either of the previously mentioned ones.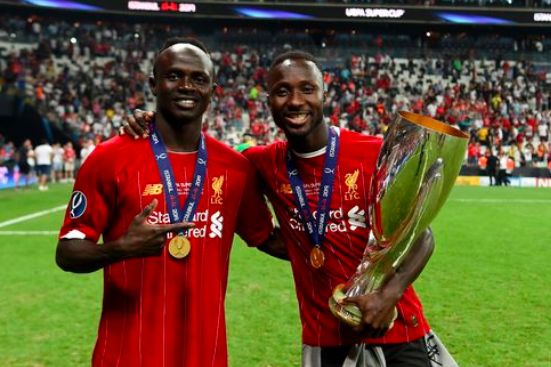 Liverpool and City Rivalry
So, is what we saw last Sunday the start of a brand new rivalry? Well, it certainly looks like for the next few seasons at least, these two clubs are going to be there or thereabouts when it comes to the handing out of trophies. Manchester United are no longer the force they were, and the rivalry with Chelsea has cooled somewhat. Pep Guardiola will use everything in his power to close the gap between his side and Klopp's, and if that includes building an "us against the world" mentality and stoking up ill feeling with his rivals for the title, then he will not be shy to do so. The likes of Sky, the tabloids, and the fans themselves in social media, will be more than happy to fan the flames that will turn a simmering grudge into something that certainly resembles a full blown rivalry.