---
"In December of '81, you ran circles around the English. 3-0 against Liverpool, went down in history."
As a Red currently living in Rio de Janeiro, the opening lines of what is arguably Brazilian champions Flamengo's most popular chant, commemorating their famous victory over Liverpool in the 1981 Intercontinental Cup final, seem to follow me everywhere I go. In fact, merely mentioning who I support is enough to provoke a rendition of the song from almost any Flamengo fan – and they are not hard to come by.
Thank you, Tom Cunild (@tom_cunild), for this guest post!
A Brazilian research group found in a nationwide survey this year that 20% of the population support 'O Rubo-Negro', making them the most popular team in the country. Unsurprisingly, this support is unwavering in the city of Rio, where 'Clube de Regatas do Flamengo' were originally founded as a rowing club in 1895 before they took to dry lands to compete on the football pitch during the early 20th century. 
Supporters of 'O Mengão' live and breathe football. When the team plays, Rio stops and watches. And when the team scores, you will know about it; every goal is greeted with cheers so loud that they are audible across the city, making every game seem like a cup final to an outsider.
Recently, I was lucky enough to watch Flamengo beat Bahia at the legendary Maracanã. The supporters' irresistible passion for the beautiful game was impossible to ignore, with the crowd chanting incessantly for the full 90 minutes and actually making more noise barely seconds after going behind. 
The finest moment in the club's history came on 13th December 1981 as Flamengo faced a Liverpool side that boasted the likes of Sir Kenny Dalglish, Phil Thompson, Alan Hansen and Graeme Souness.
Led by a man of the match performance from Brazilian icon Zico, the Rio-based outfit dismantled Bob Paisley's European champions with a ruthless first-half display, racing into a three goal lead before the interval and taking home a title which in truth has always held much more significance in South America than in Europe. 
38 years on from that fateful night in Tokyo, Flamengo's new generation of stars have another shot to get one over Europe's elite. Following their pulsating 2-1 Copa Libertadores final victory over River Plate last month, 'O Rubo-Negro' earned the right to compete in the 2019 FIFA Club World Cup in Qatar. Barring any major surprises, the final looks set to be a rematch of the 1981 showpiece – offering the Reds a chance for revenge against a side that cannot and will not be taken lightly.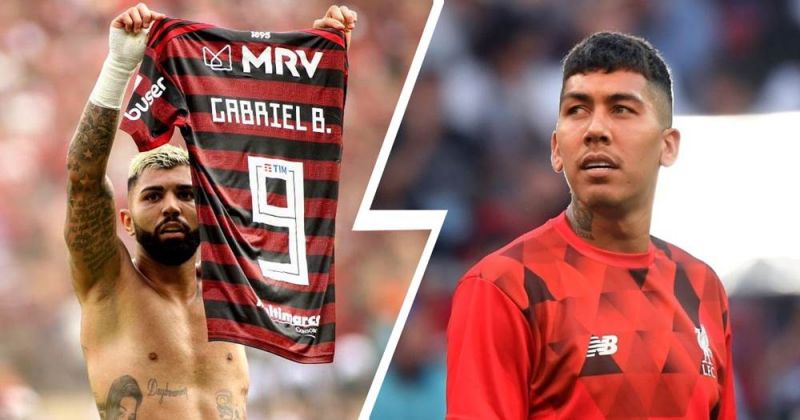 Masterminded by charismatic Portuguese manager Jorge Jesus, Flamengo cantered to the Brazilian Série A title this season by a margin of 16 points. In a similar fashion to Jürgen Klopp's Liverpool team, they have blown opponents away with their high-intensity pressing and quick attacking football and possess a lethal attack spearheaded by top-scorer Gabriel Barbosa – universally known as 'Gabigol' due to his uncanny ability to find the back of the net. Barbosa's partnership with fellow attacker Bruno Henrique has seen the two notch up 60 goals between them in all competitions this campaign, with no defence on the continent seemingly able to stop them.
Should the two heavyweights reach the final as is expected, Jesus' Brazilian winning-machine will no doubt provide a stern test for Klopp's relentless Liverpool, who will be hoping that lightning doesn't strike twice as they bid to become World Champions for the first time in the club's history.