---
Will it be 3 points and a possible title under the tree this Christmas?
Football on Boxing Day is one of this country's greatest traditions. It even makes it into the chorus of songs sung on the terraces in every ground in England. When the fixture list comes out, the opening fixture, the derbies, the run-in, and the Christmas period are the first matches anyone looks at. This summer, when Liverpool fans spied their opponents for the 26th December, they may not have been aware of just how significant it would be, but now it is looking very much as if it could go as far as deciding where the EPL trophy spends its summer.
The Challengers
Man City have not been able to keep pace with the Reds this season. They have even tried to deflect from what has been a disappointing campaign by attempting to claim credit for what is what is happening at Anfield. Much as we would like to think it, the threat from Manchester, at least from the pale blue half of it, is not completely gone. We cannot expect our form to continue as it has or that City will continue to drop as many points as they have.
There is, of course, another side determined to have a say in the title. Leicester are where they are on merit. They have been the second-best team in the league all season. Yet, despite being ahead of Manchester City, Leicester are still not fancied by bookmakers to lift their second title in four seasons. Even if that is the case, they will have a big say in whether Guardiola can catch Klopp. City face Leicester at home on Saturday, before going to the King Power in late February. If they drop points in either of those games—which on paper could very well be their toughest games left, apart from when they host Liverpool in the first week of April—they will be doing well to secure second place, never mind the top spot.
Leicester City v Liverpool 26th December 20:00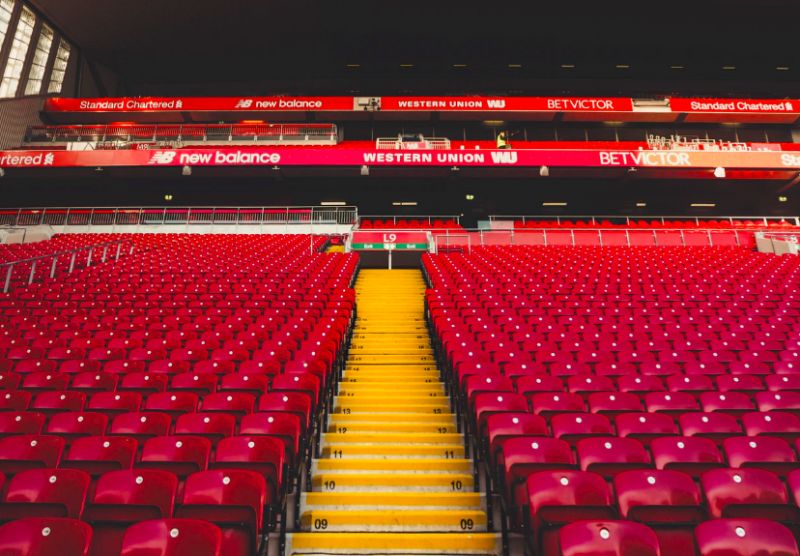 Is football coming home?
A win for Leicester on Boxing Day will do several things. It will give the Foxes renewed belief that, firstly, they are good enough to beat anyone on their day, and, secondly, they can win the title again. It will also give hope to Manchester City that the Reds can be caught, and no doubt the tabloids and Sky will be full of lazily-written pieces about Liverpool bottling it. A draw will be a much better result for Klopp's men than for either of the chasing teams, and a win will put us in a commanding position. No one at the club will be claiming the title on the evening of Boxing Day, and fans will be careful not to tempt footballing fate. You have to think, though, that this fixture presents one of the few chances left for Leicester—and by default Man City—to make a dent in Liverpool's psyche.
From a Leicester perspective, winning these types of games is important; but just as we found out over the last couple of seasons, it is the games against less-fancied sides where crucial title-losing points are dropped. Leicester have been good—very good at times—but they have drawn games they should have won, especially in light of our start.
Head-to-Head
The game, like all Boxing Day games, will be screened live on Amazon Prime. It has the potential to be a classic, with the last 8 matches between the sides having served up an average of over 3 goals a game. If history is any indication of how things will pan out, it is looking better for the tenant rather than for the landlord. Leicester have not won in the league since their title-winning season and have only been victorious 3 times in the last 8 seasons, drawing another 3. The game at Anfield in October showed the tenacity and fighting spirit that it takes to win a title, when James Milner fired home the injury-time penalty to secure all 3 points. That, perhaps more than any other game this season, showed the shift in mindset among Jurgen's warriors. The return fixture on Boxing Day could very well be another major step towards reaping the rewards of that change.