---
During the 2019/2020 football season, Manchester City were the highest wage spenders in the country, totalling $8.73m per week – a whopping sum. Manchester United were the biggest for the two previous years, while Sheffield United, who climbed into the EPL from the Championship this season, paid the least – around $900k – in 2019/20. Liverpool are third football club in the list and here is the comparison between the top Liverpool players' salary and the new England patriots players' salary. 
Liverpool 
Liverpool was the seventh highest spending football club in the world on wages in 2019, with annual cost of €604m – about right considering we're the the world's eighth most valuable football club, estimated at $2.183bn. The club is one of the most largely supported teams in the world.
Liverpool has long-standing rivalries with Manchester United and Everton. The club has got six European Cups, more than any other English club, three UEFA Cups, four UEFA Super Cups, one FIFA Club World Cup, eighteen League titles, seven FA Cups, a record eight League Cups, one Football League Super Cup and fifteen FA Community Shields. The salary detail of this club's top players is as follows:
Mohamed Salah:
Mohamed Salah is an expert Egyptian footballer who plays as a striker for Liverpool and Egypt's national side. Salah was a Chelsea player and was purchased by Liverpool at a deal costing £35m after his spell at Roma. 
The total wage of Salah is evaluated to be around $2.25m/year. Salah earns £90,000 every week at Liverpool, which is less in contrast with players like Alexis Sanchez gaining £300,000 or Aubameyang who gets £180,000.
Roberto Firmino:
Firmino is one of Brazil's stars, alongside Neymar and Coutinho. In 2015, Liverpool signed him for £29m. He made his friendly debut in August 2015 and has been a fan favourite ever since. His agreement with Liverpool, after bonuses, is around £180k/w.
Virgil Van Dijk:
Virgil Van Dijk has built up himself as a standout amongst other focal defenders in the world after his £75m move to Anfield in January 2018. The progress made him the world's highest paid defender. His mega-deal is worth £200k/w. The club announced in September: "Van Dijk's existing contract was not due to end until 2023 after his move from Southampton for £75m only 20 months earlier."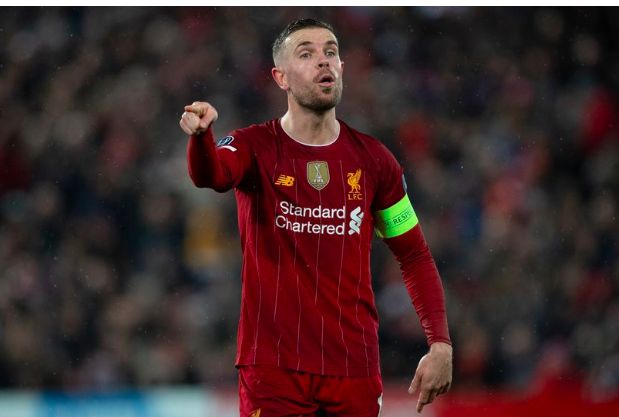 Jordan Henderson:
Henderson ascended to to the top in 2011 and has skippered the side since 2015. In 2019, Henderson made £110k/w. He renewed terms in 2018. The contract is worth £25m from 2018-2023, (£5.2 million) guaranteed payout per season. In 2008 in his first deal with Sunderland, Henderson made £50k/w. His wages though are supplemented with $1.5m every year from his sponsor, Nike, whose boot he wears in all matches.
James Milner:
Milner's contract at Manchester City was actually more than he gets now – worth £21.5m to him in total. But at Liverpool, he's still very well compensated after he arrived on a Bosman from our rivals. 
New England Patriots
The New England Patriots are a top American football team established in the Greater Boston area. The Patriots compete in the National Football League (NFL) as a part of the American Football Conference (AFC) East division. The club operates from the Gillette Stadium in the township of Foxborough, Massachusetts, which is located 28 miles (45 km) southwest of Boston, Massachusetts.  The Salary detail of new England patriot players is as follow:
Stephon Gilmore
New England Patriots CB Stephon Gilmore has career revenue of $55.07M, spanning more than seven seasons, which is median for dynamic NFL players entering 2019. He earned $8.89m in 2018, which made him the 15th best paid CBs and 142nd in the NFL overall.
Joe Thuney
Guard Joe Thuney has a career income of $3.14m, spanning more than three seasons. He banked $858K in 2018, which placed 72nd among guards and 981st overall in the NFL.
Donta Hightower
New England Patriots OLB Donta Hightower has a professional profit of $35.09M, spanning over seven seasons, which positions well among dynamic NFL players entering 2019. He earned $9.7M in 2018, which placed second among OLBs and 118th by and large in the NFL.
Julian Edelman
Julian Edelman, New England Patriots' full receiving star, helped the Pats win two AFC Championships and a Super Bowl Championship in 2015. Edleman has played with New England for his whole career and was drafted #232 in the 2009 NFL Draft. He has since stayed atop of the game, with a current, four-year agreement of $17.5m. 
As indicated by Celebrity Net Worth, Edelman's assessed total assets are around $25m. A large portion of his riches was gained over his years with the NFL, as you can expect!
Marcus Cannon
Cannon marked a five-year $32.5m extension with the Patriots that runs until 2021, in 2016. For his performances in the 2016 season, Cannon was named second-group All-Pro by Pro Football Focus and The Associated Press.
So, it's clear that the New England Patriots pay more to their players than Liverpool!