---
Liverpool dropped three points away at Arsenal on Wednesday night, meaning the Reds are now unable to break Manchester City's 100 points record in the Premier League.
Sadio Mane opened the scoring in the first-half, but rare mistakes by Virgil van Dijk and Alisson allowed the Gunners to take a 2-1 lead in at half-time.
Arsenal defended well and had a bit of luck on their side to keep the score in their favour, running out as eventual winners on their home turf and sending Liverpool back to Merseyside with nought.
They have now deleted the post but @ManCityCatala tweeted the '100' emoji on full-time, obviously referring to their points record. Take a look at the screen-shot below: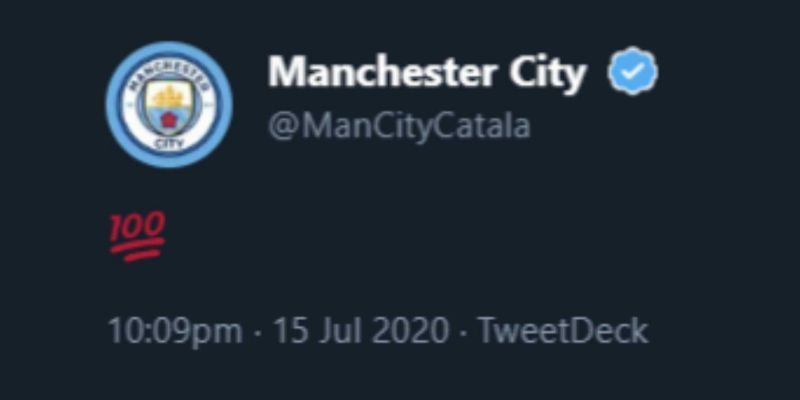 The Citizens have been a target over the past week, after CAS overturned the two-year Champions League ban UEFA slapped them with – and reduced it to just a £10million fine.
You can read all about that here.
The (now deleted) tweet by City proves one thing though – they're desperately scrambling for a relevant rivalry at the very top, but Reds fans are resistant to recognise it.
Liverpool are now able to max out at 99 points this season, but the most important thing is that we've ended a 30-year wait for a nineteenth league title!