Game time hasn't been readily available to Kostas Tsimikas of late but that hasn't diminished his involvement in Liverpool life.
As well as sharing a training pitch and dressing room with the lads who have been handed more game time by Jurgen Klopp, our back-up left-back has also been leading the fringe players' cheer-leading from the sidelines.
Following the emphatic 4-0 victory over Manchester United in the Premier League, our No.21 took to his social media to post a hilarious image to his Instagram stories.
READ MORE: (Video) Alisson Becker leaves Bruno Fernandes for dead with calm Cruyff turn inside his own box during 4-0 win at Anfield
Using a picture of Thiago Alcantara as a conductor in front of Sadio Mane, Virgil van Dijk, Mo Salah, Fabinho and Trent Alexander-Arnold, the Greek Scouser used the caption: '@thiago6 🧙😂'.
Few will disagree that our No.6 was on fire against Ralf Rangnick's side, with compilation videos being made of his man of the match performance.
It's great to see that, even amongst fellow professionals and his teammates, the Spanish international is held in such high esteem by so many.
You can view the image on Thiago via Tsimikas' Instagram stories: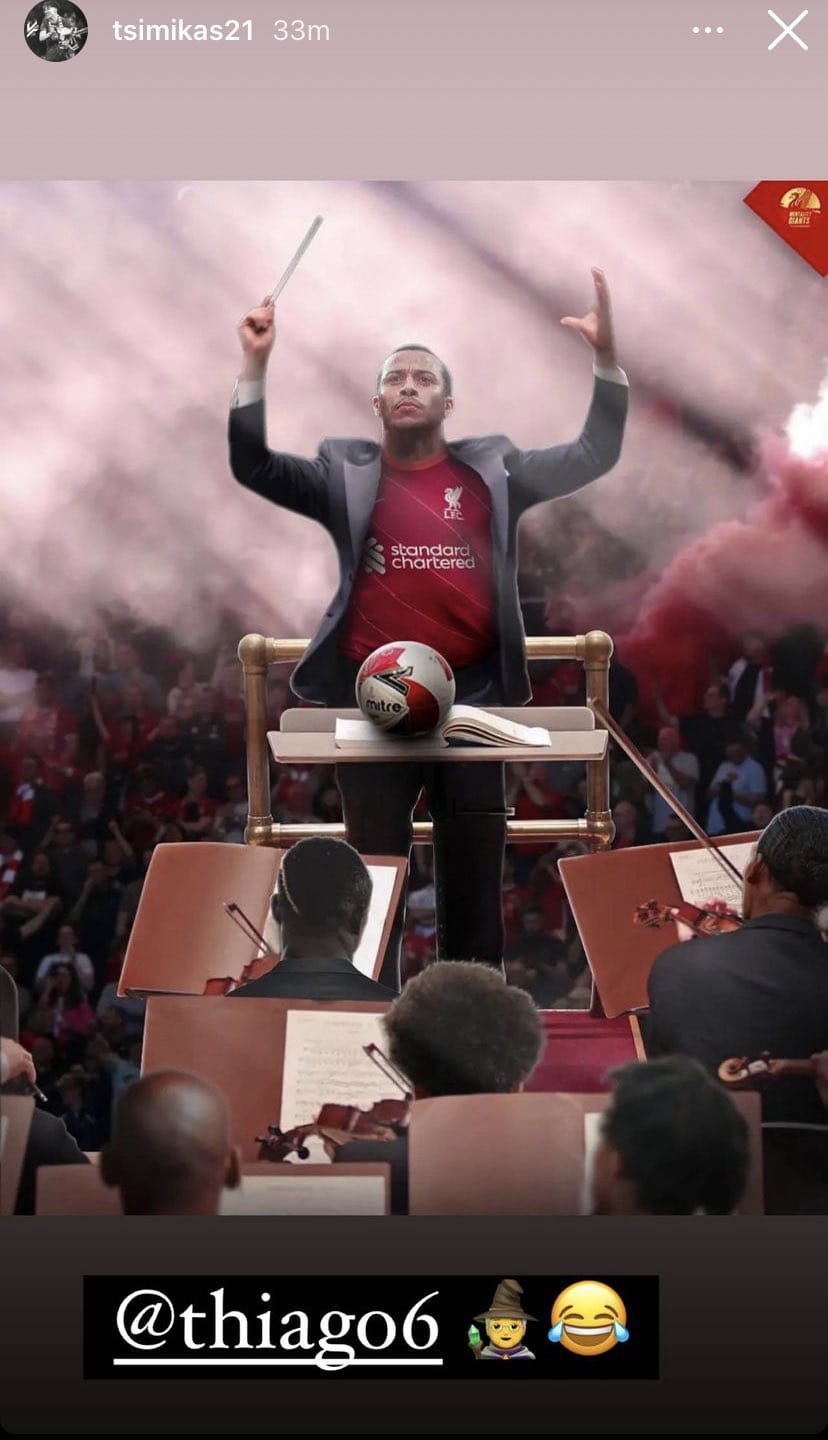 #Ep43 of The Empire of the Kop Podcast: Should Salah be dropped v Man City? Keita contract… and more!