The Premier League table is a far from reassuring sight for Liverpool fans ahead of the meeting with Chelsea this coming Saturday in what will be the middle mark of the club's season.
A whopping 10 points separate the Reds from bitter rivals Manchester United in fourth, though they still hold a game in hand over over-achievers Newcastle (also ahead by 10 points) in third.
Manchester City, usually leading the pack alongside Jurgen Klopp's men, only find themselves a single point ahead beyond that but a full eight behind table-toppers Arsenal.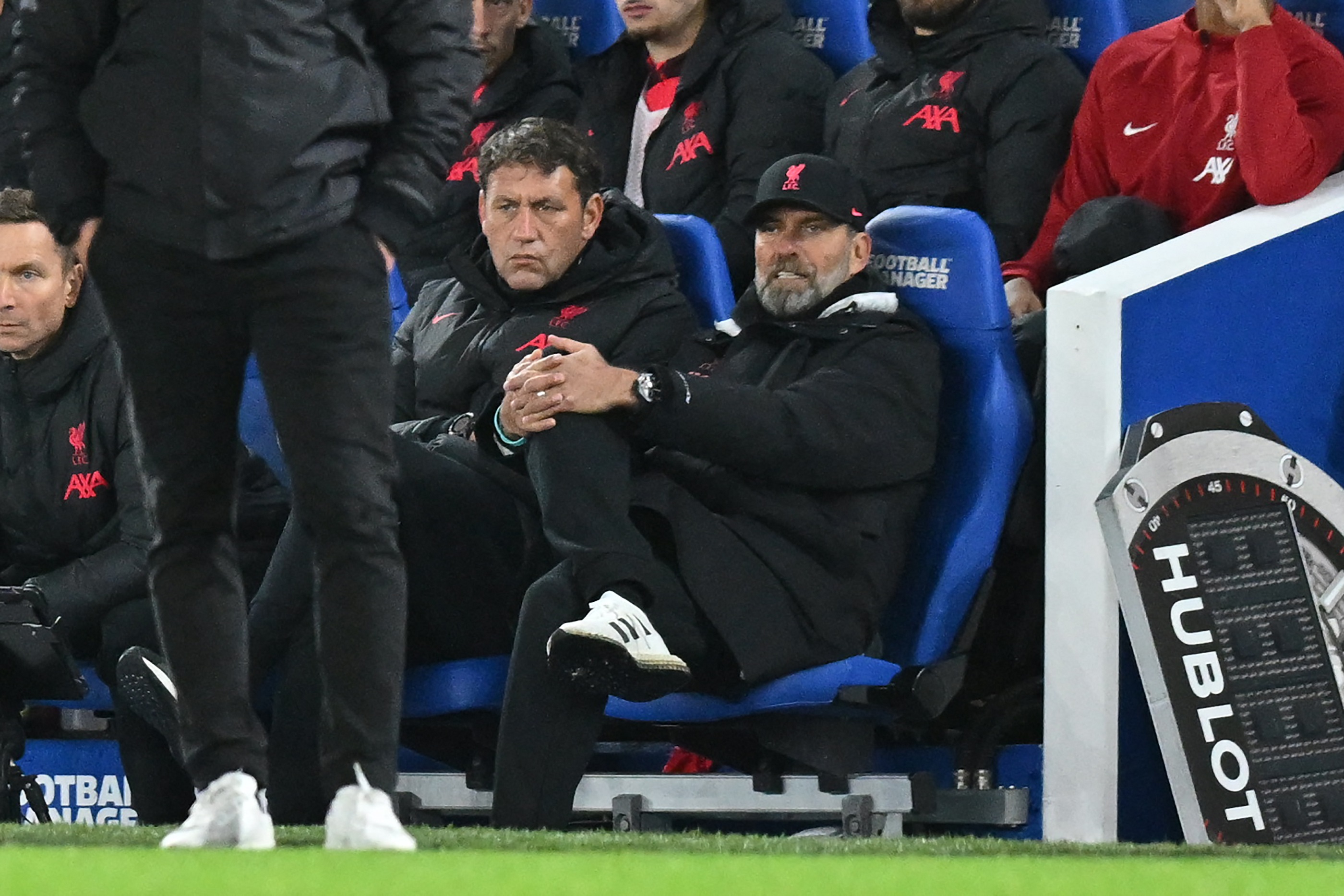 Despite the solutions to Liverpool's current struggles apparently yet to be unearthed, however, things may not be quite as bleak as they look with the form of the Sky Blues, perhaps, offering some hope or, at the very least, consolation.
Empire of the Kop took a look at both the Merseysiders and City's last 10 games in the English top-flight and discovered some rather interesting results.
Last 10 Premier League games
Liverpool: WWLLWWWWLL: 18 points
Manchester City: WLWWWLWDWL: 19 points
After a string of truly appalling performances since the return of domestic action, it beggars belief that we've managed to secure an almost identical points haul as the incumbent champions.
READ MORE: Jurgen Klopp sends clearest message to FSG yet as transfer hint dropped
READ MORE: Worrying Liverpool sign reminiscent of 2015 will have Jurgen Klopp fearing the worst
Whilst it would be more than a stretch to suggest that Manchester City's slightly uneven form mirrors Liverpool's inability to assert themselves in the middle of the pitch – or anywhere for that matter, if the 3-0 defeat at the Amex stadium was any indication – it does offer some reassurance.
It's unclear to what extent Guardiola's experimentation with Erling Haaland in his generally polished system is to blame for results and there might be something in the argument that the level both clubs have sustained on the pitch has finally taken its toll.
Particularly on Jurgen Klopp's men who comparatively lack the finances necessary to as frequently refresh their squad.
We know that the solution is less apparent than it was during our 2020/21 campaign in which we were crying out for some investment in the backline.
Pumping money into the middle of the park would no doubt help matters and there's no question that some of our problems in other departments are directly linked to the lack of energy and dynamism in the midfield.
But a total inability to meet Klopp's minimum requirements on the pitch signals a broader issue that the coaching staff must get to grips with quickly before it becomes mathematically impossible to break back into the top four.
We'll take solace from the fact that Manchester City aren't pouncing on the opportunity before them to stretch the gap between us but it's abundantly clear that fresh ideas and even fresher legs are a must to drag us out of this ever-deepening pit we find ourselves in.
#Ep67 of The Empire of the Kop Podcast: Viaplay's Jan Åge Fjørtoft on Jude Bellingham, the art of interviewing… and more