You'd be hard pressed to find many true Liverpool fans who would want anything other than to see Jurgen Klopp at least see out his current contract at Anfield and ahead of his 1000th game in management, his most commonly selected side for the Reds has been revealed.
Thanks to BBC Sport, the top 11 players have been revealed although there's a very questionable decision at the heart of the German's defence: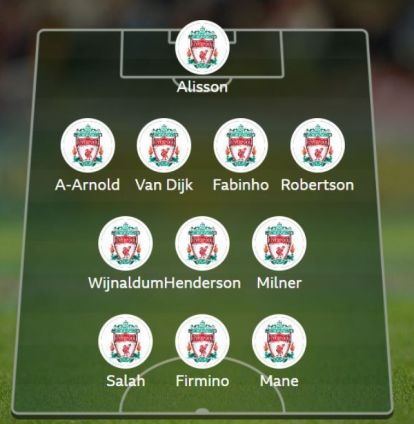 If this squad was to be remade but with Fabinho not playing out of position, his role would be filled by Joel Matip and that makes for a much more realistic line-up for what we're used to seeing from the Reds.
READ MORE: Spirit of Shankly provide update on proposed FSG protests
With eight of the selected side to still be at the club, this will only add fuel to the fire that some are currently accusing the boss of being too loyal to certain players but it does feel very much like we're approaching a summer of transition.
It was also revealed that Bobby Firmino is his most used player, with James Milner placing second since the gaffer arrived in 2015 – two men who were of course signed by Brendan Rodgers.
As we look ahead to what will possibly be a new era, it will be interesting to see how many different names find themself featuring in this same squad whenever the sad day comes that the 55-year-old leaves Merseyside.
#Ep68 of The Empire of the Kop Podcast: The Redmen TV's Paul Machin on Qatar takeover rumours, the midfield conundrum… and more