There aren't many players at Liverpool that are more universally loved than Thiago Alcantara and it's clear that he has admirers at the very top of our fanbase, with Steven Gerrard uploading a picture of our No.6.
Our former captain was with his son, Lio, in our AXA Training Centre and it looked as though the youngster had been enjoying a session with the club and was soon set to meet the Spanish international.
READ MORE: Liverpool 'in talks' with Qatari owners as search for investment or full ownership intensifies – report
Alongside the image, the former Aston Villa boss wrote the caption: 'Dad can I have a 📸 with the pass master 🤩 @thiago6 ❤️🤝'.
There were never any doubts that the 42-year-old would stay connected with the club in some way and perhaps that could one day be by watching his son play for the Reds.
You can view the image of Thiago and Gerrard via @stevengerrard on Instagram: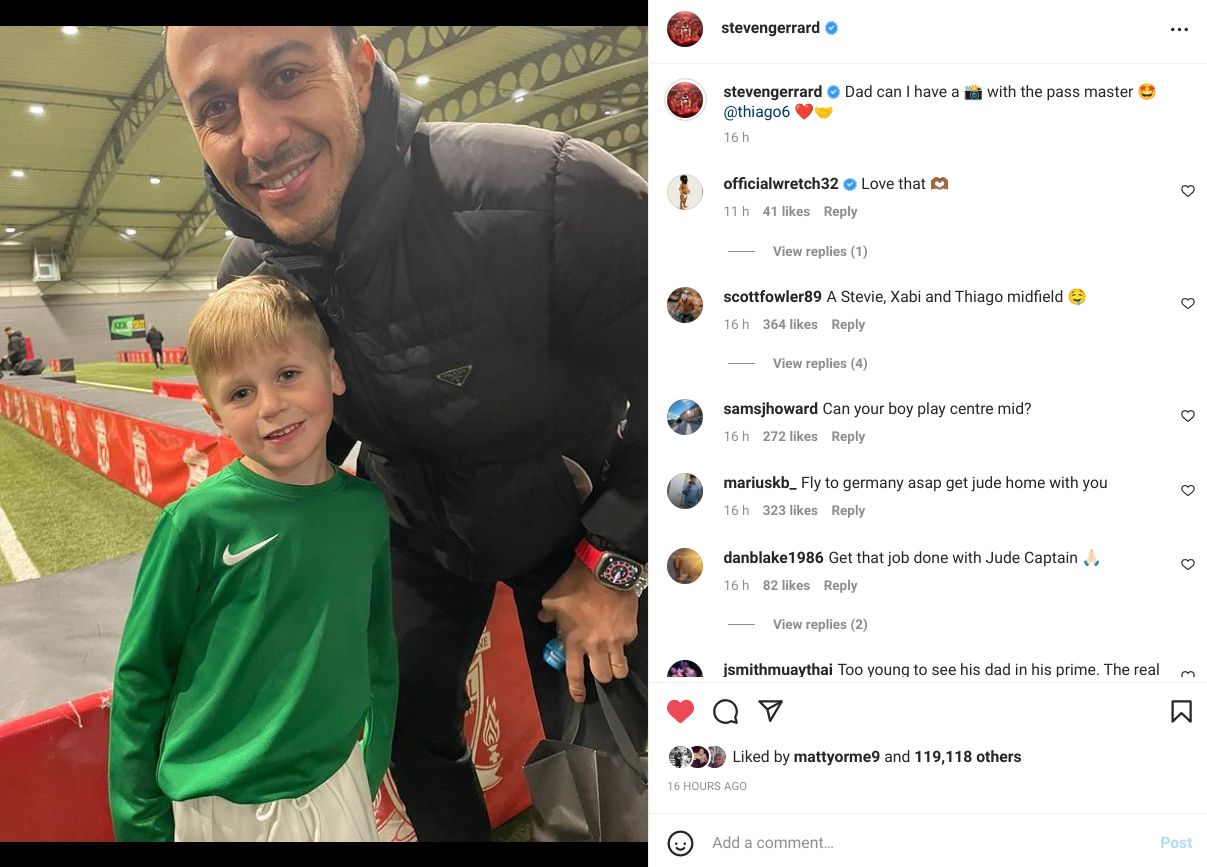 #Ep69 of The Empire of the Kop Podcast (Special Edition): Debating FSG with Red Sox and Pittsburgh Penguins fans