With Liverpool finding themselves bang smack in the middle of the table, 11 points off the top four, on 20 games played, patience is evidently starting to wear thin at Anfield.
Few epitomised this more than Jurgen Klopp who raised eyebrows with his refusal to field questions from Athletic reporter James Pearce in the aftermath of the Reds' humbling 3-0 defeat to Wolves.
Arguably of greater significance, however, were the German tactician's thoughts on the ongoing hangover incurred from playing every single game possible in the 2021/22 campaign: "Yes, definitely, it's clear that [last season] has influenced the first part of the season.
"But how long do we want to suffer with that? It's now the second part of the season.
"On my watch it's February, we had a full week to prepare, we have another eight/nine days to prepare for the next game.
"We are fit, we are now there. There might have been a problem earlier in the season with injuries but today this is the first 12 minutes that are not allowed."
The former Mainz head coach went on to highlight that his side was in the game for much of the remaining minutes, though it's telling that this was the point he chose to carve a line in the sand regarding the fallout from the quadruple hunt.
He's certainly right to. If the World Cup break wasn't enough for some players to reset and recuperate, questions have to be asked about the difficulties the likes of Jordan Henderson, Joe Gomez, Joel Matip and Fabinho, to name a few, are experiencing given that the schedule (barring a period between January 14 and January 21) has hardly been relentless of late.
READ MORE: Gary Neville blasts four Liverpool stars for doing something inexcusable
READ MORE: 'No-one has the bottle…' – Didi Hamann makes Klopp demand after James Pearce snub
Why are we bothering to even tolerate the question 'Should Klopp go?'
My editor, Jordan Chamberlain, has already provided his two cents on the matter and I strongly suspect that the views of the team here at Empire of the Kop are in line with the majority of Liverpool fans on the matter: we don't want Jurgen Klopp to go.
Time for Klopp to go? No chance, says @empireofthekop's @Jordan_AC90, even if #Liverpool at #'Wolves put in "the most embarrassing 12 minutes of a humiliating season".
Klopp's incredible reign has bought him time – he says just reach May in one piece.
👉 https://t.co/oOi1IOsOga⏳ pic.twitter.com/GYIL9ZVyKG

— Joe Bradshaw (@joebradshaw004) February 7, 2023
In fact, it would, quite simply, be the most self-harming decision we could possibly make between now and the end of the season.
Does he need to shoulder some (SOME not ALL) of the blame? It's fair to suggest as much given that his selection calls and tactical tweaks haven't been as spot-on this term as we've seen previously.
Regardless, the notion that the Premier League-winning coach is fighting to secure his future, no matter whether it comes from pundits or reactive fans on social media, should be met with nothing more than snorts or sniggers – better yet, just keep scrolling.
The treatment of a manager who almost guided Liverpool right into the history books – whilst up against a financially doping Manchester City, if the allegations are backed up by an independent commission – last term with a campaign unlike any other beggars belief.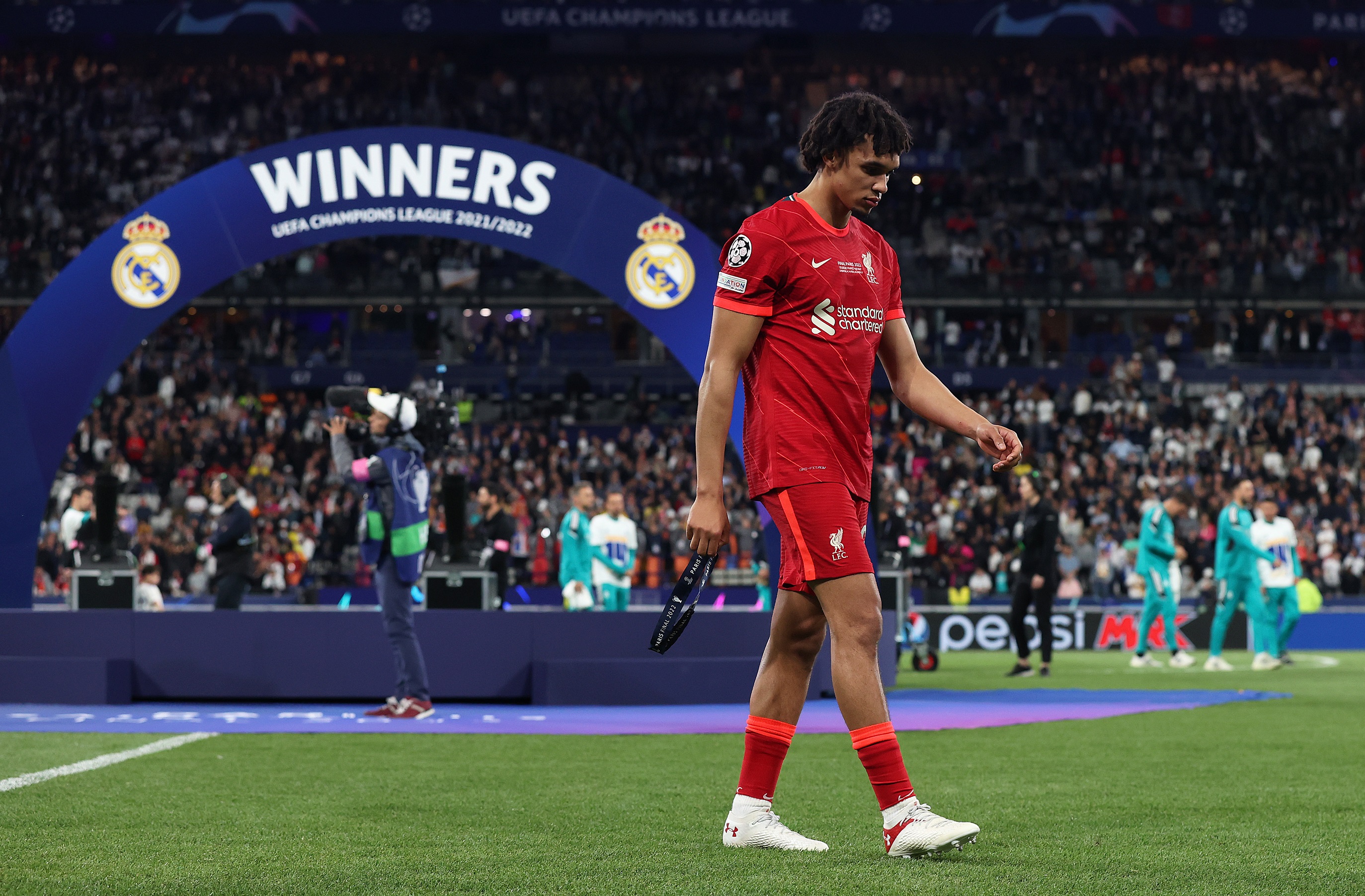 As far as we're concerned, the seventh-season syndrome that, according to some tinfoil hat merchants, apparently robs Jurgen Klopp of all his managerial powers is pure nonsense.
Just ask Hans-Joachim Watzke, Borussia Dortmund's CEO and a close friend of BVB's ex-head coach, for his thoughts on what the German outfit should have considered doing before parting ways when things started to unravel.
A new challenge for Klopp… but one FSG can help him embrace
Make no mistake: it's becoming increasingly clear that it's those on the pitch who are playing for their futures at Liverpool Football Club.
That's a scary prospect in of itself, especially when one considers that the likes of Fabinho, Jordan Henderson, Joel Matip and Joe Gomez arguably haven't covered themselves in glory, whilst all three of James Milner, Alex Oxlade-Chamberlain and Naby Keita remain set to depart the club once their contracts expire this summer.
On paper, it may seem easier for some to reinvigorate the current squad by installing a new face with fresh ideas at the helm – but we've already established that this would be the nonsensical approach. After all, managers of the calibre of Jurgen Klopp are much harder to find than any player we could look to part ways with in the summer.
We know, of course, that the scale of the problem ahead of us won't be fixed by a solitary foray in the market for Jude Bellingham, let alone the next couple of windows.
The midfield evidently takes priority, but if the likes of Matip and Gomez, to offer a couple of examples, can't prove their worth in the coming months, it's clear that further surgery is a must to reinvigorate this beleaguered squad.
That leaves us with one question yet to be answered by FSG after a relatively ineffective January transfer window: will Jurgen Klopp be provided with the necessary backing – both financially-speaking and with regard to the overall decision-making apparatus around him, which has been rocked by exit announcements from Julian Ward and Ian Graham – to begin a rebuild?
If the answer is 'no', can Fenway guarantee that a buyer can take control before the summer to give the manager the tools he needs to embrace the challenge ahead?
Whatever the answer is to that, the future of the German coach simply shouldn't be a point of debate until he's had a fair whack at turning our fortunes around.
40% of Liverpool's summer loans failed – what's happened to the club's loan system?