Harvey Elliott started Liverpool's final game of the season on the bench and as he walked out on the pitch at St. Mary's, he was captured making a comment that will be sure to make a lot of people laugh.
Whilst carrying the bottles for the rest of the players, our No.19 said: "Oh my God, it's hot!".
READ MORE: (Video) Liverpool fans will marvel at Alexander-Arnold's pre-assist in final Firmino goal
It was an insight to the perhaps more relaxed nature within the squad for an inconsequential game at the end of a disappointing campaign.
Let's hope that the next season can see the former Fulham starlet kick on and stake a claim in Jurgen Klopp's team, with a host of new players expected to arrive.
You can watch Elliott's comment via Liverpool FC on YouTube: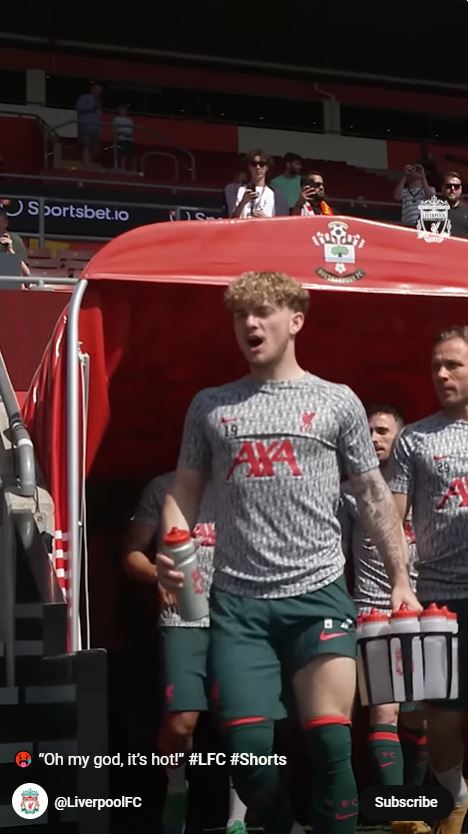 Book Launch: Crossing the Park with Steve McMahon and Kevin Sheedy 🔴🤝🔵